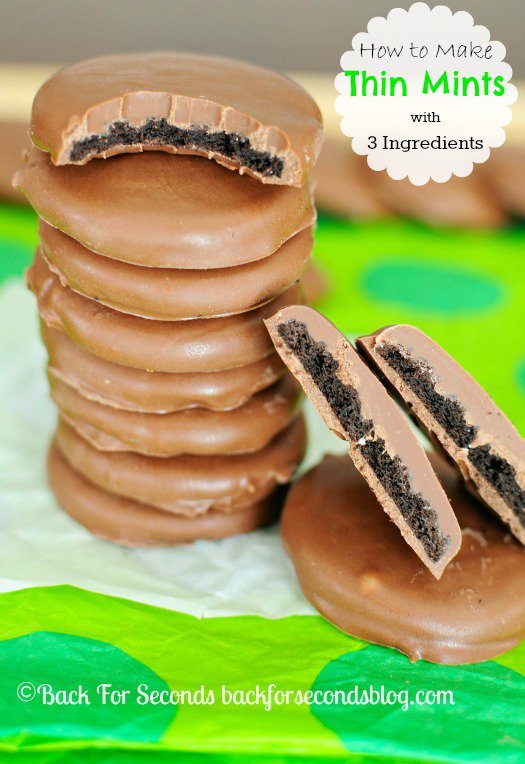 ??? 3 INGREDIENT THIN MINTS~ COPY CAT ???
Who doesn't love Girl Scout cookies? They aren't available year round though, so this copy cat recipes  will satisfy those cravings anytime they might strike!
This recipe couldn't be any easier. If you like Thin Mints, you will love these! Maybe even better than the original!!

RECIPE HERE~~~>>>http://backforseconds.com/make-thin-mints-3-ingredients/