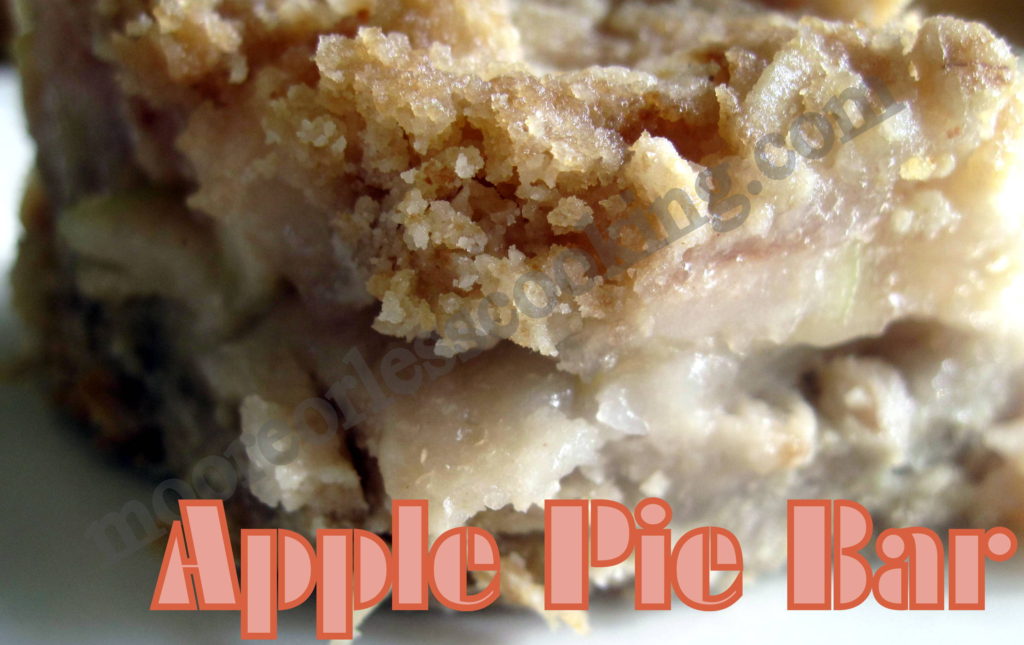 We are a bulk buying family, especially when it is seasonal.Now it is apple season!
When I asked hubs what he would like me to bake with the many pounds of apples we just purchased, he said in excitement, "Apple Pie! "
I have a wonderful recipe that I have been wanting to bake from Taste of Home, this is a double pie recipe, that can be cut into bars.
Flaky, buttery, crumbly apple pie, but baked in a rectangular dish.
It's perfect warmed with a scoop of vanilla ice cream or drizzled with a caramel sauce. You will love this recipe. It is so simple and so delicious.  
RECIPE HERE==>>http://mooreorlesscooking.com/2013/10/12/apple-pie-bars/