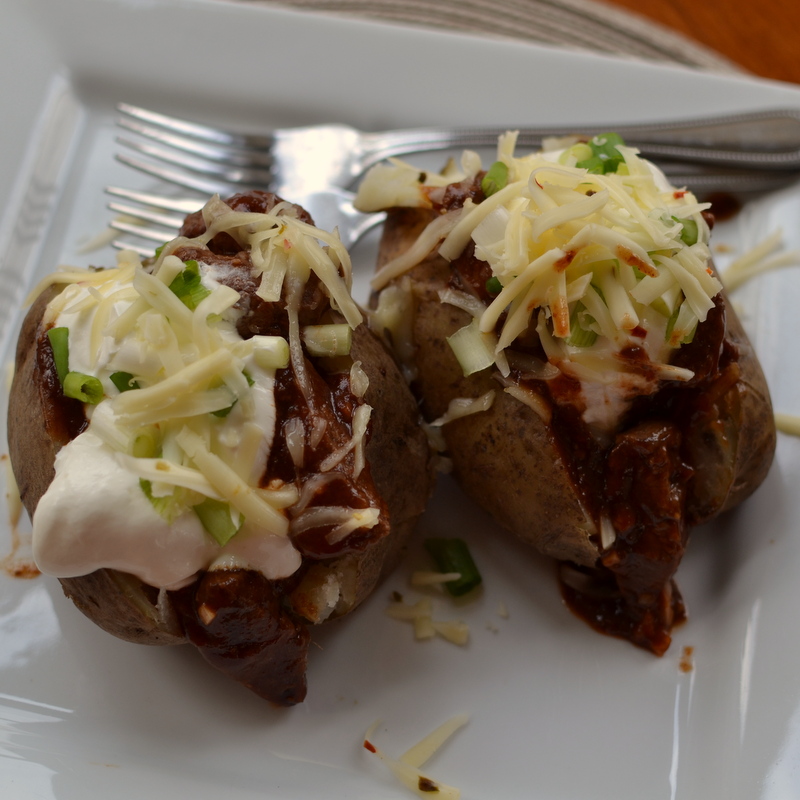 Are you a spuds fan like me?  I love them anyway I can get them…fried, scalloped, baked, broiled and  sauteed.  I like them red, gold and brown.  I am not too picky on which one as as long as I can get enough of them.  They are the ultimate in comfort food and believe it or not there is nutritional value to these critters!  Potatoes are a very good source of vitamin B6 and a good source of potassium, copper, vitamin C, and dietary fiber. 
These Barbecue Steak Stuffed Potatoes are a complete meal.  They can be prepared in about twenty minutes if you bake your potatoes ahead of time.  You forgot?  No problem just throw them in the microwave.  Microwaves have come a long way with potatoes.  I still prefer mine baked but the microwave is a good substitute if short on time.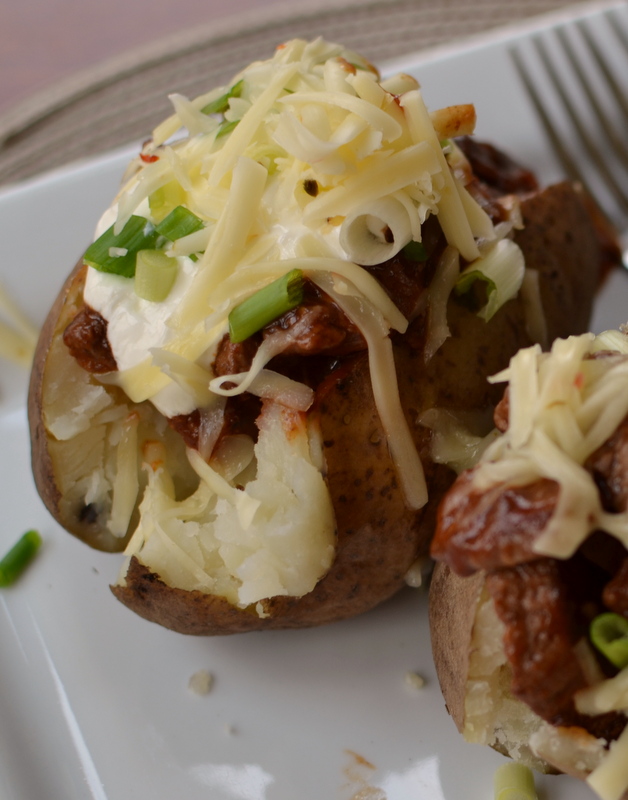 These Barbecue Steak Stuffed Potatoes are chock full of slightly sweet Asian inspired barbecue sauced steak, garlic, sour cream, pepper jack cheese and scallions!  Are you trying to lighten things up?  Cut the sour cream and cheese in half and you still have plenty of protein and flavor to keep you satisfied for hours. The steak is prepared in a skillet and is so simple!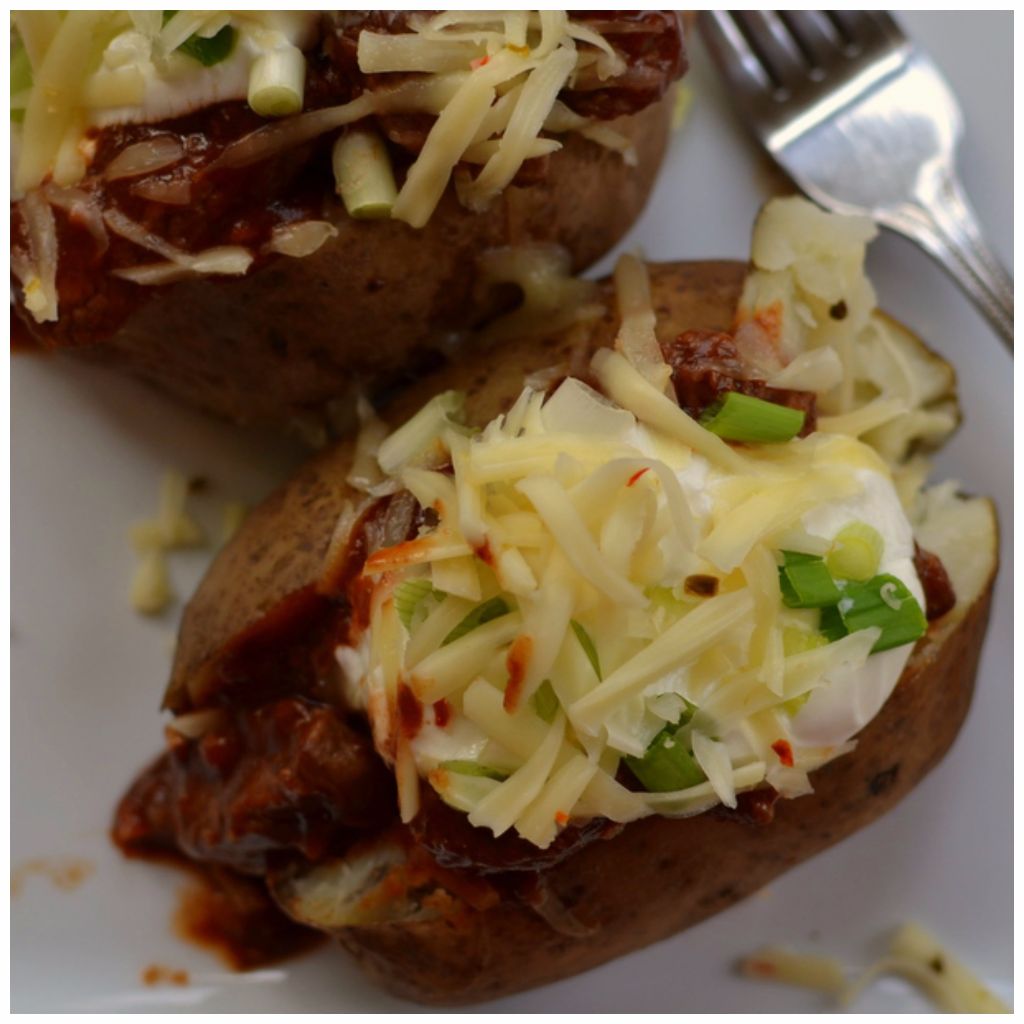 Don't let the spud pass you by! Put this on the list today!!
RECIPE HERE===>>> http://www.smalltownwoman.com/barbecue-steak-stuffed-potatoes/