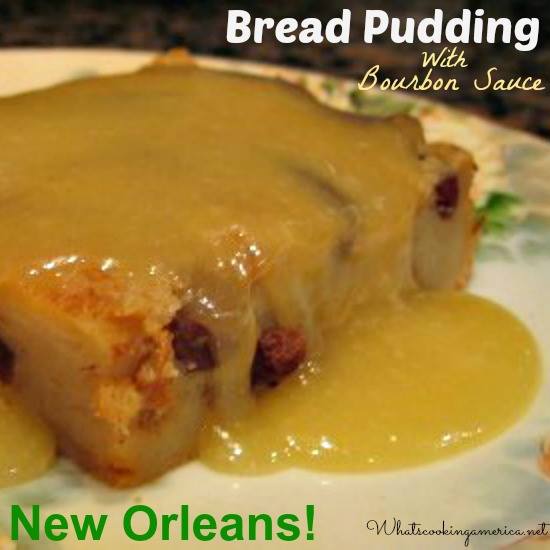 New Orleans Bread Pudding with Bourbon Sauce is a popular dessert served during Mardi Gras.
Bread Puddings tastes so decadent and is positive proof that leftover bread does have a purpose and can have a second chance.
As a matter of fact you must save bread just for this delicious dessert.
Go out and buy a loaf just for this and let it dedicated just for the purpose of this amazing dessert. 
The bourbon sauce is loaded with bourbon and probably not kid-friendly, but an adult only treat.
The bourbon sauce tastes strong right out of the pan, but mellows when pored over the bread pudding.
Grab your fork and enjoy! 
RECIPE HERE==>> https://whatscookingamerica.net/BreadPudding.htm