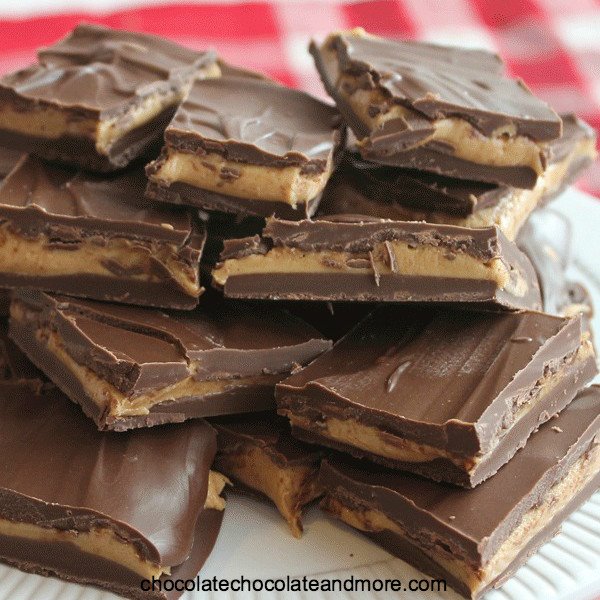 Buckeye Bark-the amazing flavor combination of chocolate and peanut butter without all the work!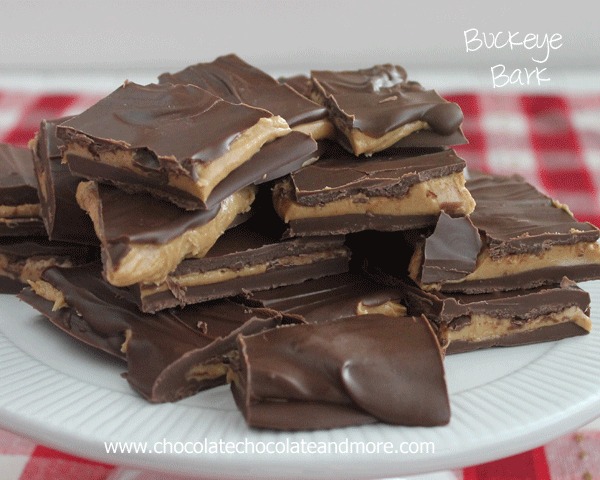 I am a buckeye freak! Well I am a chocolate and peanut butter freak so that means if there is a buckeye in sight I am all over it!
This buckeye bark make it so much easier than rolling those little balls then dipping them in chocolate 3/4 of the way.
Not that there is anything wrong with those. Don't get me wrong. I would eat those in a second. But this bark makes it so much easier. 
So try this bark next time your short on time or you just want to try something a bit different. I bet you will love it!
RECIPE HERE==>>http://chocolatechocolateandmore.com/buckeye-bark/