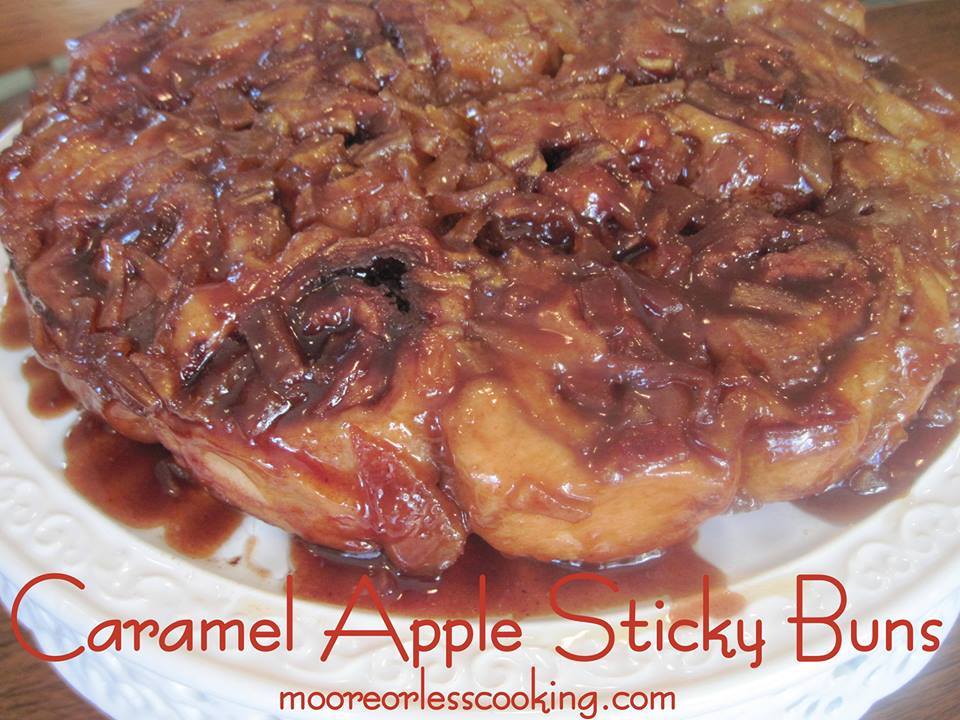 Give yourself some time to make these Sticky Buns, they are a bit of work, but well worth it.
I made one batch with a Granny Smith apple and the second batch with a cup of pecans. I had my kids taste them and they are both wonderful.
The buns are not heavy, but a lighter dough. These are perfect for a brunch party, or just when you happen to have a lot of kids in the house. Each sticky bun is a two bite size, so have a couple!