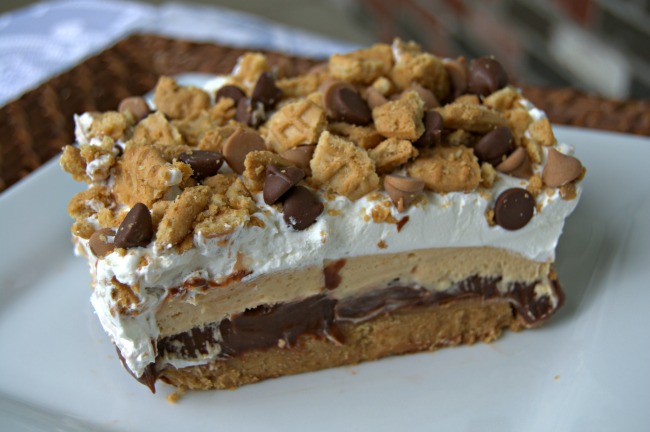 Chocolate Peanut Butter Dream Bars – crushed peanut butter sandwich cookies, topped with chocolate pudding, a fluffy layer of cream cheese and peanut butter, and finished off with Cool Whip.
Jell-O Pudding Mix and Cool Whip are ready to help you make delicious recipes and yuummalicious recipes!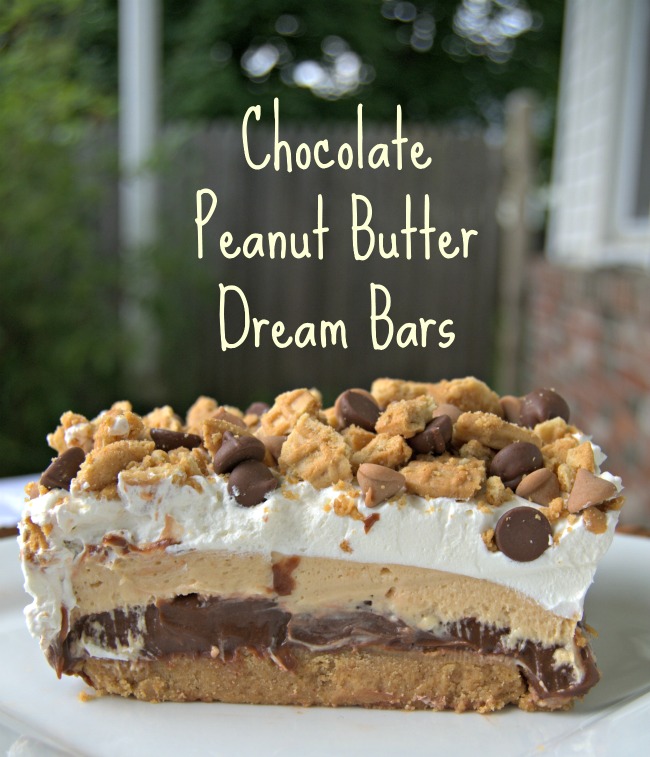 Chocolate and peanut butter..t's a marriage made in heaven.
Some things were just meant to go together, like Abbott & Costello, spaghetti & meatballs, Kim & Kanye  (HAHA, ok, maybe not that one).
Chocolate and peanut butter.
But let's face it I just can't think of anything better when I need a really indulgent dessert fix than chocolate and peanut butter.
And what I love about this delicious dessert is how easy it is to make.
Because of our chocolate and peanut butter obsession when tend to have most everything we need for this in out pantry or fridge too. So no running out to the grocery store to pick up a last minute ingredient.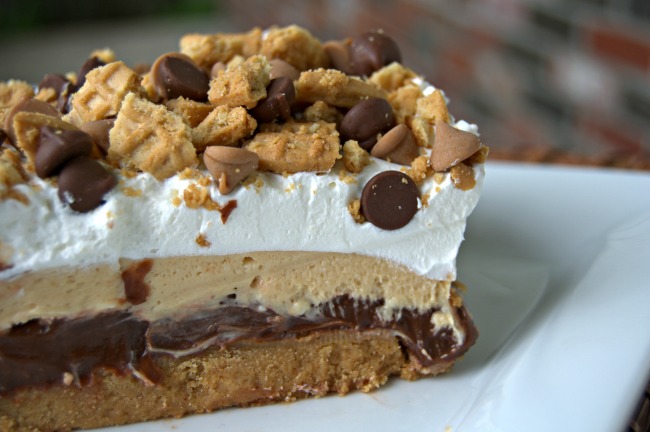 Of course, the peanut butter and chocolate pudding compliment each other quite nicely and the Cool Whip adds a great creamy lightness to it.
You will love this dessert! Enjoy…