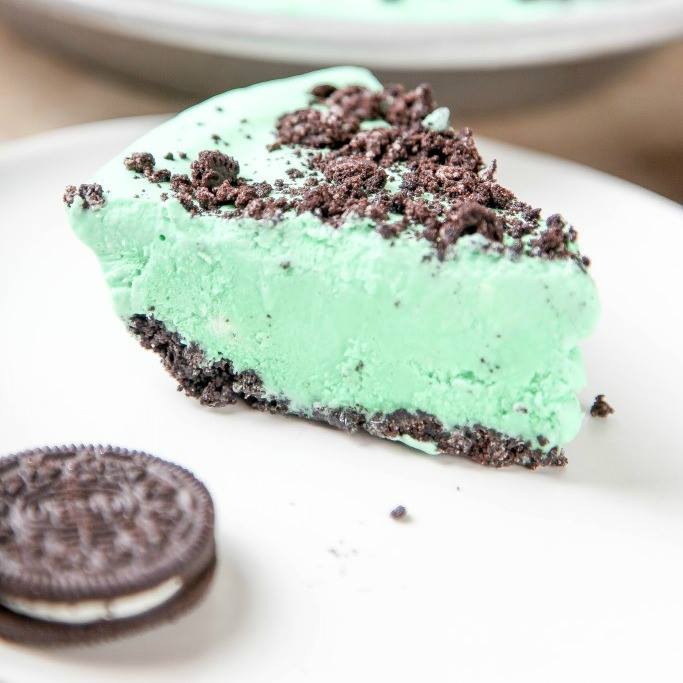 Easy Grasshopper Pie: Cool and creamy mint pie that is easy to make and even easier to eat! No bake and only 6 ingredients required!!
Grasshopper Pie brings me back to the good old days when I was young. And it's still around, and for good reason!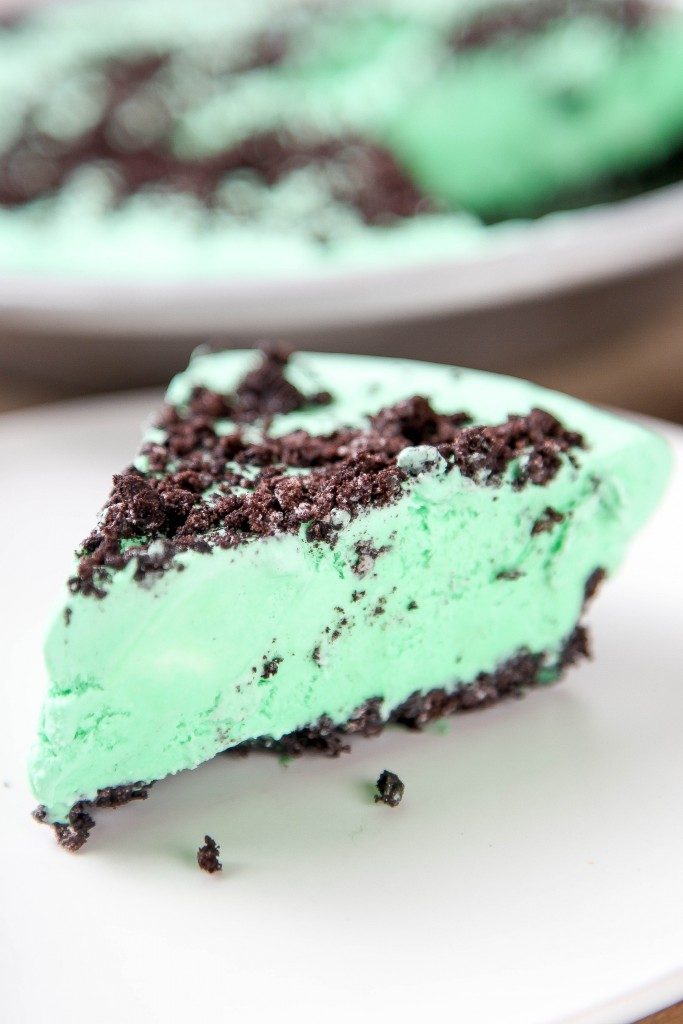 It's cool creamy mint filling plus a chocolate cookie crust make it a summer must have.
I love that it is no bake.  The last thing I want to do in the summer is turn on my oven!
So it's delicious, easy, no bake and it brings back some great memories. Yup, it's a must make.