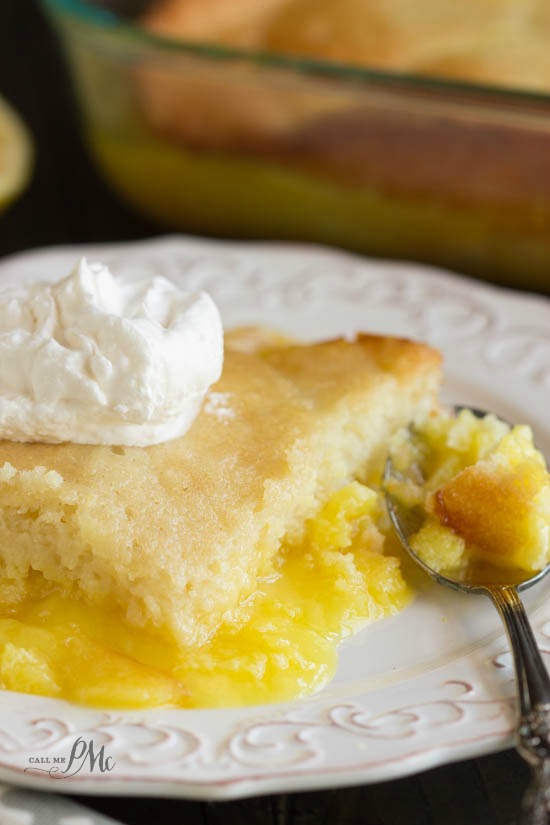 ? ? ?EASY LEMON LAVA CAKE ? ? ?
Easy Lemon Lava Cake is silky and luscious. This cake recipe is simple and easy to make!
Made with cake mix and lemon pudding, this cake comes out of the oven with a self-made lemon sauce. Oh my gosh who doesn't love self made lemon sauce!! Everyone know I am a lemon lover. Let m tell you, this cake is a must make if you love lemon!!
And it's best served warm with vanilla ice cream. YUM
RECIPE HERE~~~>>> http://www.callmepmc.com/easy-lemon-lava-cake/