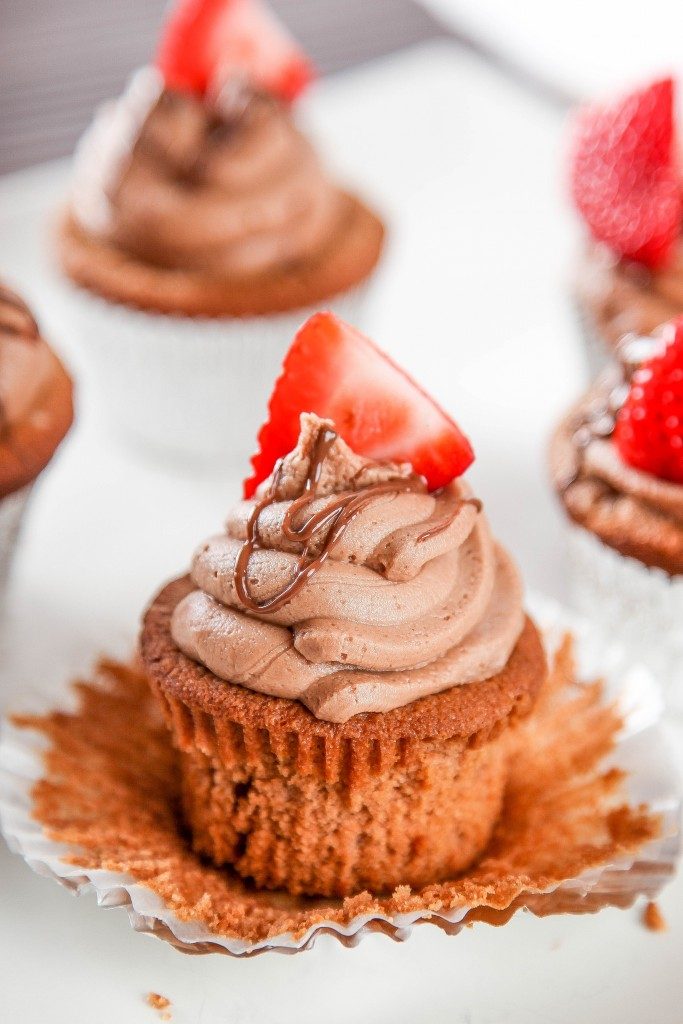 Easy Nutella Cupcakes with Nutella Buttercream: Rich chocolate cupcakes topped a creamy dreamy Nutella buttercream. If you like Nutella you'll love these cupcakes!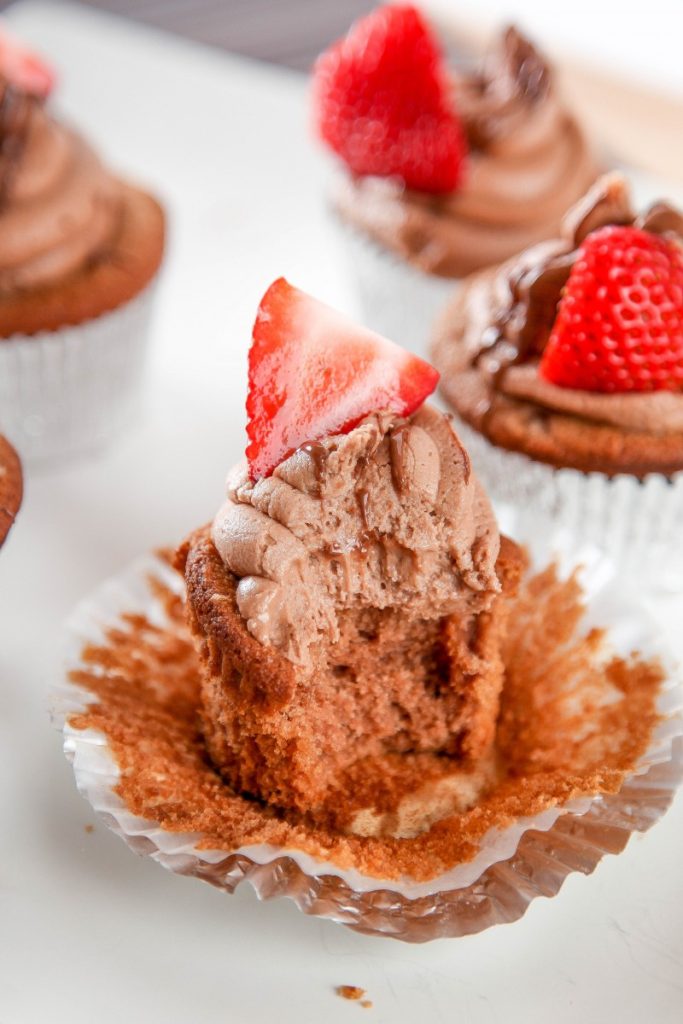 I have always love Nutella. Just give me a spoon and I'm good. I don't even need the toast. Chocolate and hazelnut are a perfect combination. And that jar always has the creamiest smoothest spread.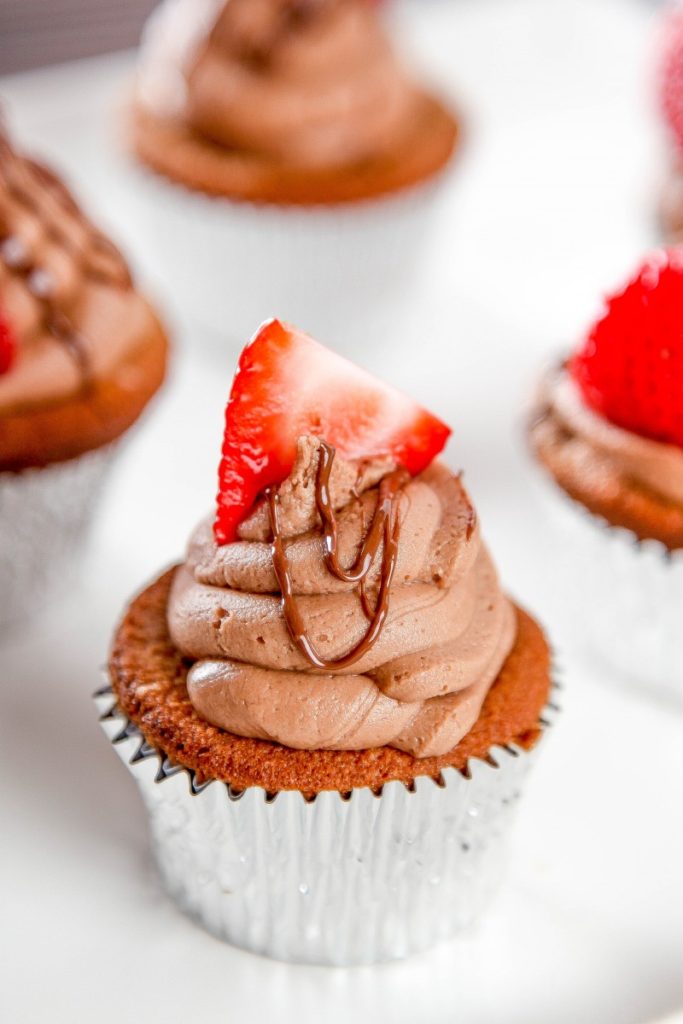 These nutella cupcakes have nutella in both the cupcake batter and the frosting. Double delicious!
The result is a decadent chocolate treat!