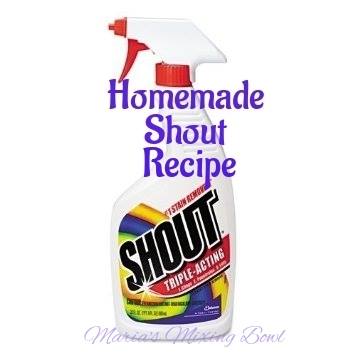 I have been using this simple, easy, cheap stain remover since I can't remember when.
 I think it dates back to high school  home economics class where you learn how to cook brownies and clean things lol. I don't think  Anyway this is worth a try.   
 ~~~HOMEMADE "SHOUT" STAIN REMOVER~~~ 
2/3 cups Dawn Dishwashing Liquid
2/3 cups ammonia
6 Tbsp baking soda
2 cups warm water

Mix everything together and pour into a spray bottle.