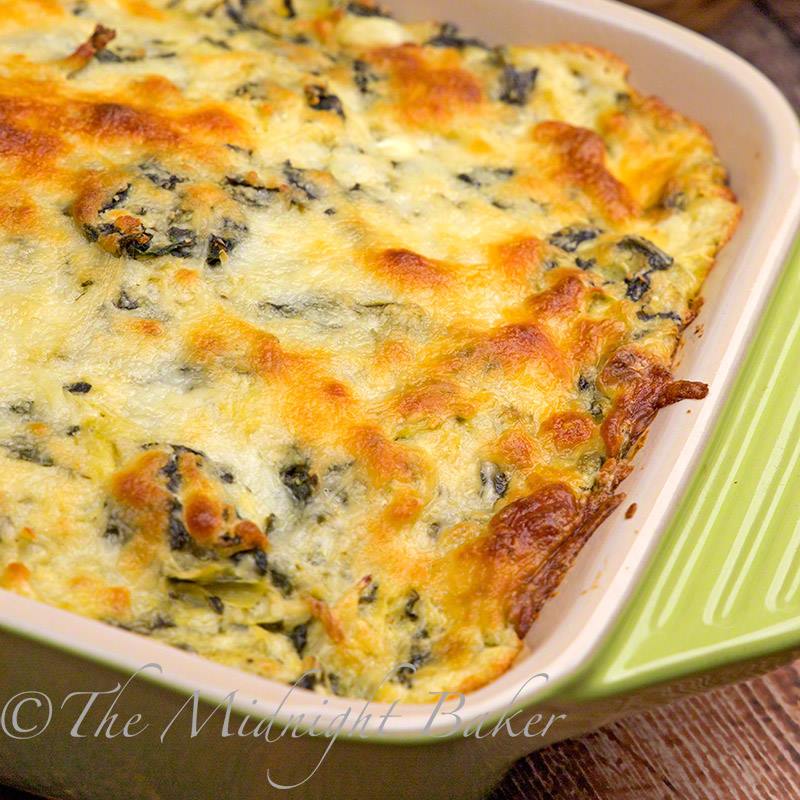 Who doesn't love hot spinach artichoke dip? Here it is as a main dish made with chicken breast!
Lately I've been wanting to see if I could take some of my favorite hot dips and build a real meal out of them. Well let me tell you it works!!
This one kept pretty much to my main recipe for my spinach artichoke dip. The exception here is I used no mayonnaise. Instead, I substituted cream soup so the "dip" wouldn't separate because of the fat in the cheeses.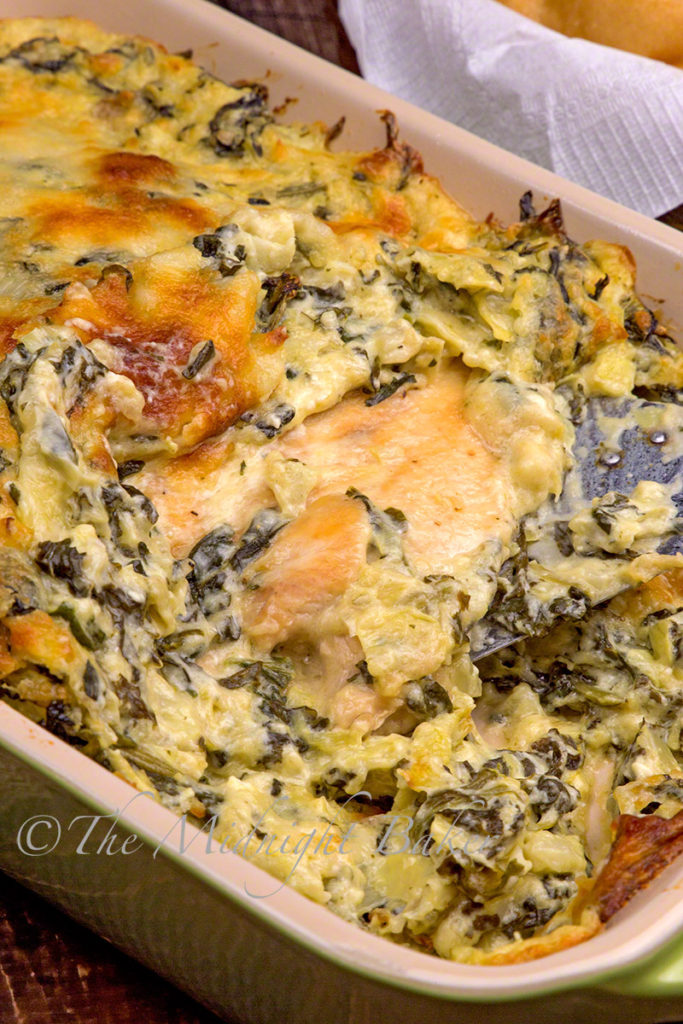 I used cream of chicken, but cream of mushroom would work equally well if not better. When I use cream soups in things that have lots of cheese, I will more often than not choose the low-sodium variety of soup.
As my mother always used to say, "You can put salt in but you can't take it out."  Those are words to live by when using these soups!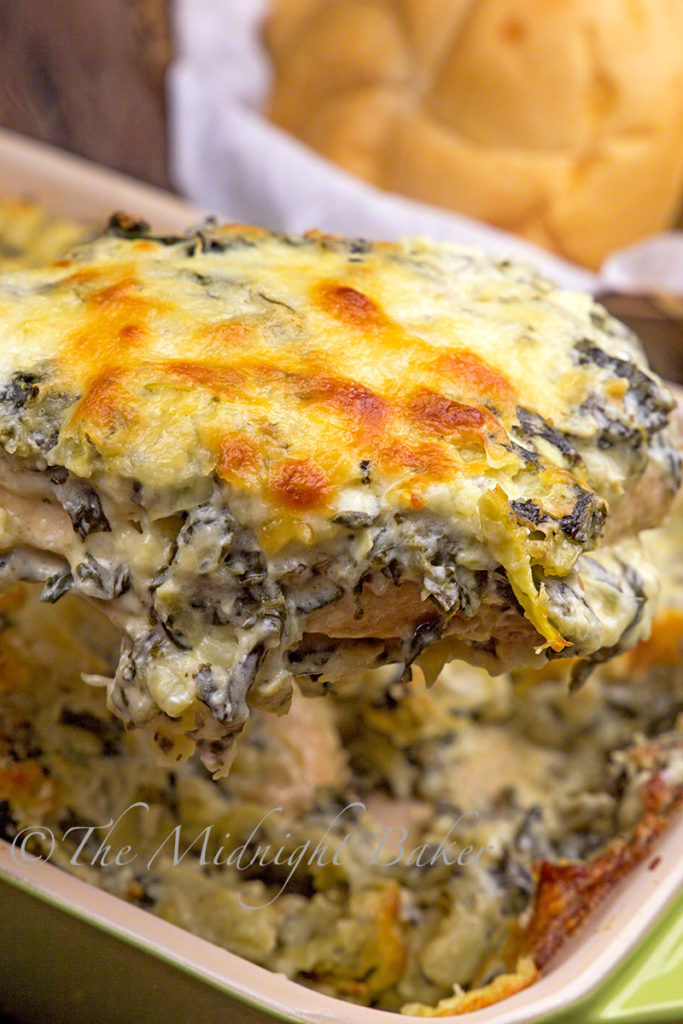 Since the dip part cooks pretty fast in the oven and I wanted the chicken to be done at the same time, I sliced the chicken breasts in half lengthwise so I'd have 2 pieces. I do this like I am going to butterfly them but cut all the way through.
Then I pound them down with a meat mallet so the breasts are uniform thickness–for even cooking. Then the breasts are browned in a bit of olive oil so they look more appetizing.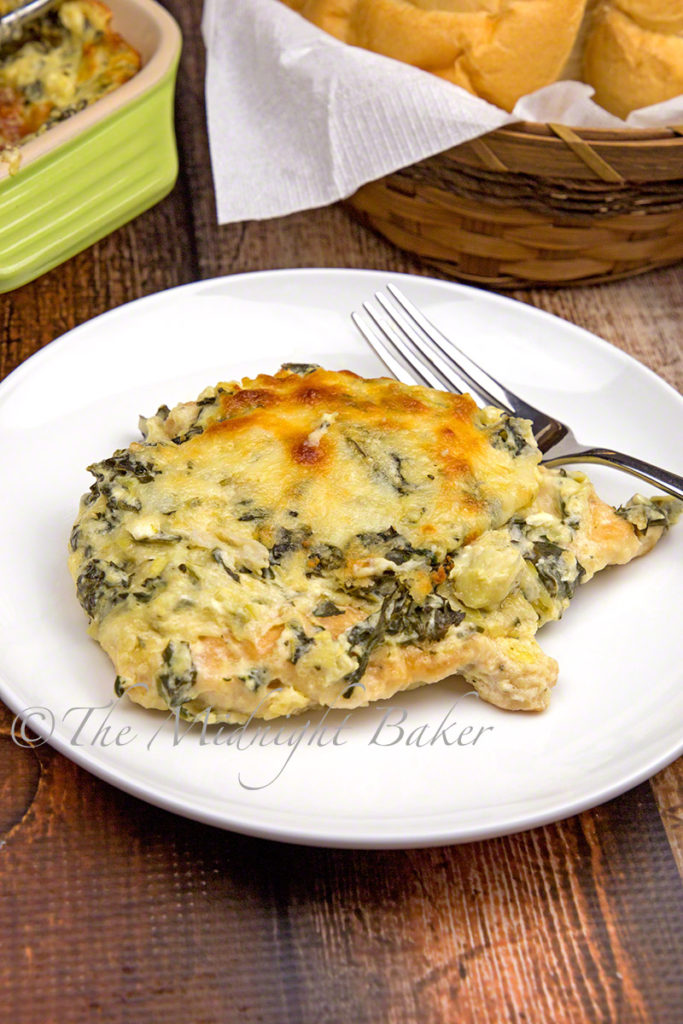 RECIPE HERE=> http://bakeatmidnite.com/hot-spinach-dip-chicken-casserole/