Hurricane Cocktail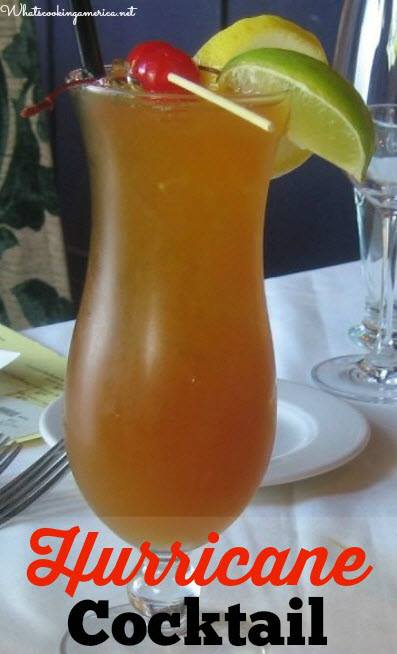 No Mardi Gras celebration would be complete without enjoying a classic Hurricane Cocktail in New Orleans.
The hurricane cocktail was made famous by Pat O'Brien's French quarter bar in the 1940s. This signature cocktail is a potent fruit punch and rum drink that is served in a special hurricane lamp glass in New Orleans.
The drink was created during World War II, when liquor such as whiskey was in low supply and bar owners were forced to order large amounts of rum in order to get their quota of whiskey.
Through trial and error, they came up with a drink that everyone loved!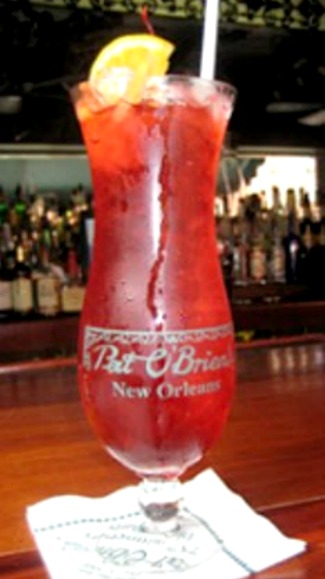 Pat O'Brien paired it up with a glass shaped like a Hurricane lamp and the drink was perfected!
Nearly every tourist seems to make a pilgrimage for the famous Hurricane cocktail that they can drink as they walk around Bourbon street and keep their glass
Pat O'Brien's Hurricane glass is one of the most sought-after souvenirs in New Orleans and servers at Pat O'Brien's will helpfully box yours to go when you are finished with your drink.
 The  offer you a refund if you turn in your empty glass at the counter.  If you take it with you, an attendant outside the restaurant will package it in a cardboard holder for safekeeping.
This boozy rum-based drink will get the party started no matter where you are.
.