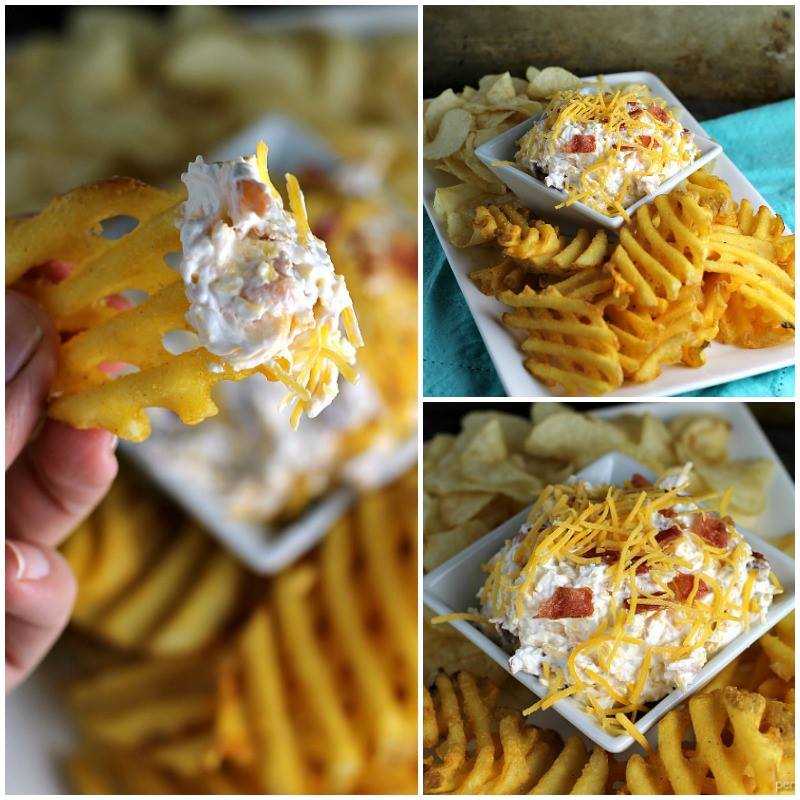 ?❤️? LOADED BAKED POTATO DIP ?❤️?
Loaded Baked Potato Dip only has three ingredients and is perfect for game day snacking. If you love loaded baked potatoes, you'll love dipping your chips or potato wedges into this simple dip!
There aren't any potatoes in this dip, just all the usual toppings. Then you need a nice, sturdy chip to dip into it (I suggest a ruffle – the regular chips just can't hold all the goodness), or a good waffle fry or potato wedge. It's the perfect deconstructed baked potato that you won't be able to stop eating.
RECIPE HERE~~~>>> http://www.persnicketyplates.com/loaded-baked-potato-dip/