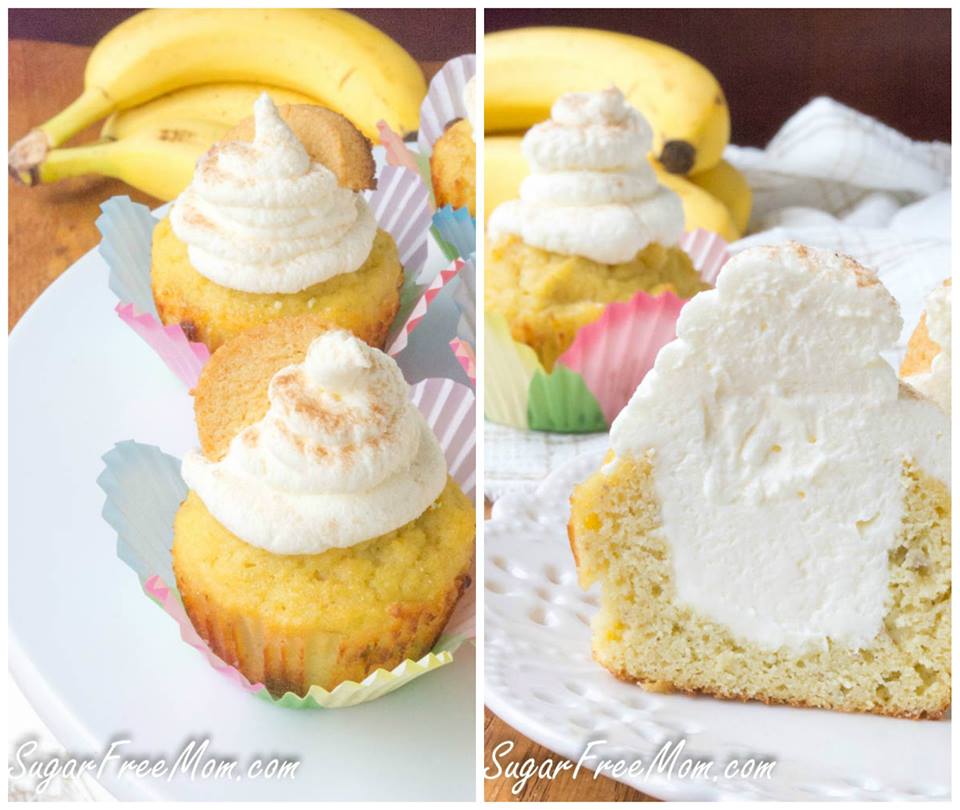 ☆LOW SUGAR LOW CARB BANANA CREAM PIE CUPCAKES☆
These Banana Cream Pie Cupcakes are made without any added sugar, gluten free, tree nut free, grain free and low carb too!
And look at all that delicious filling! I could eat a whole bowl just filled with that! You will never know that these are healthy for you. So maybe that means that you can have two?!
RECIPE HERE—>>> http://www.sugarfreemom.com/recipes/low-sugar-low-carb-banana-cream-pie-cupcakes/