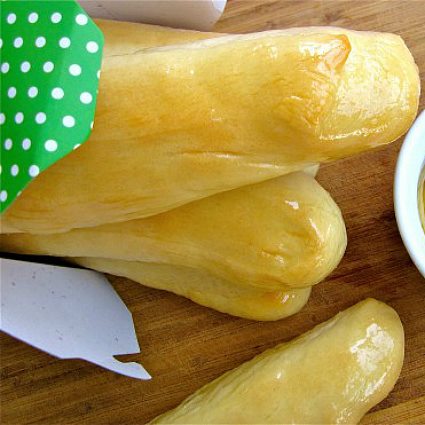 ?️❤️? OLIVE GARDEN BREADSTICKS  ?️❤️?
We all know the best thing about Olive Garden is their awesome soup and salad deal. For just a few dollars you can get unlimited bread sticks. Oops, I mean unlimited soup and salad. (We all know the bread sticks are where it's at though.)
Of  course you don't have to go to the Olive Garden just for their bread sticks. Just whip them up at home. There is nothing like a warm bread stick to go with a bowl of warm soup.
RECIPE HERE~~~ >>> http://thefoodcharlatan.com/2012/07/25/olive-garden-breadsticks-2/