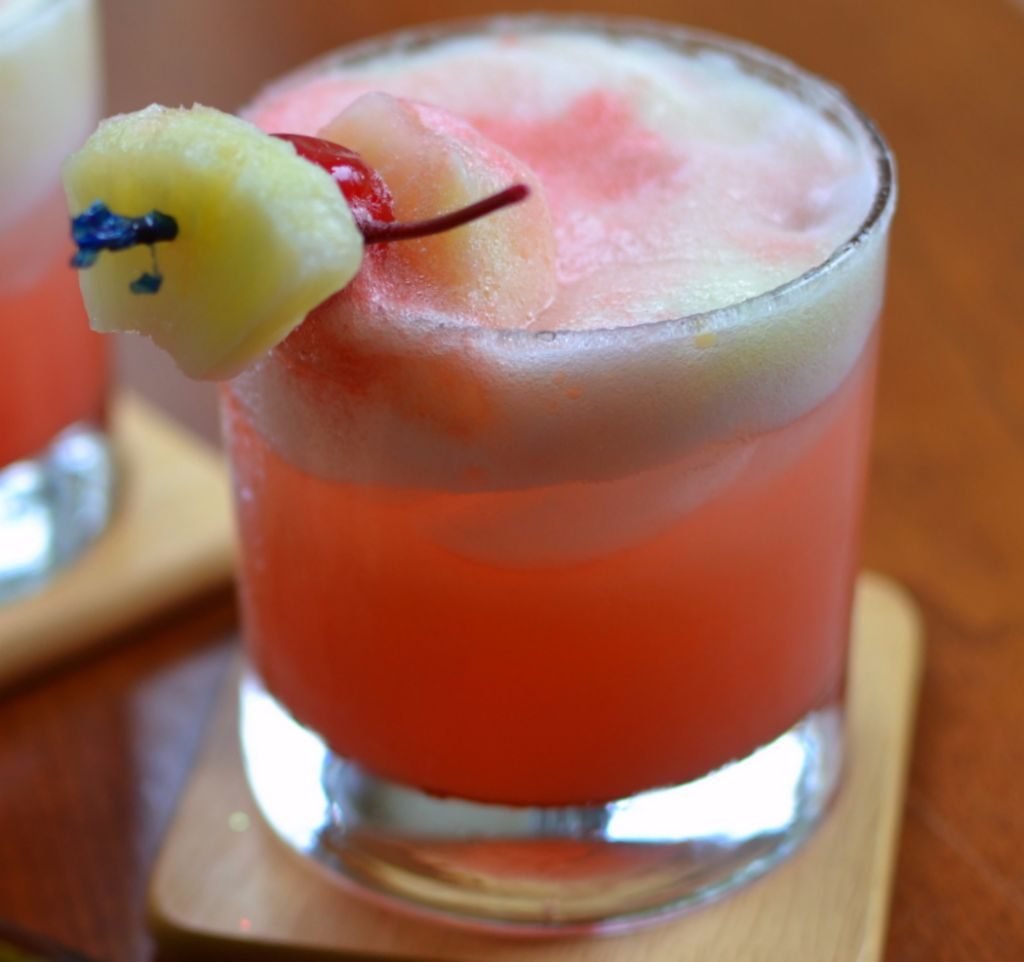 You are going to love this Pineapple Cherry Crush Cocktail.  It is so easy and so delish that you might find yourself trying to lick the blender.  Good luck with that!  Unless you are a giraffe that is not going to work for you.
 This 4 ingredient recipe (and one of them is ice) can literally be from the blender to your lips in less than 5 minutes!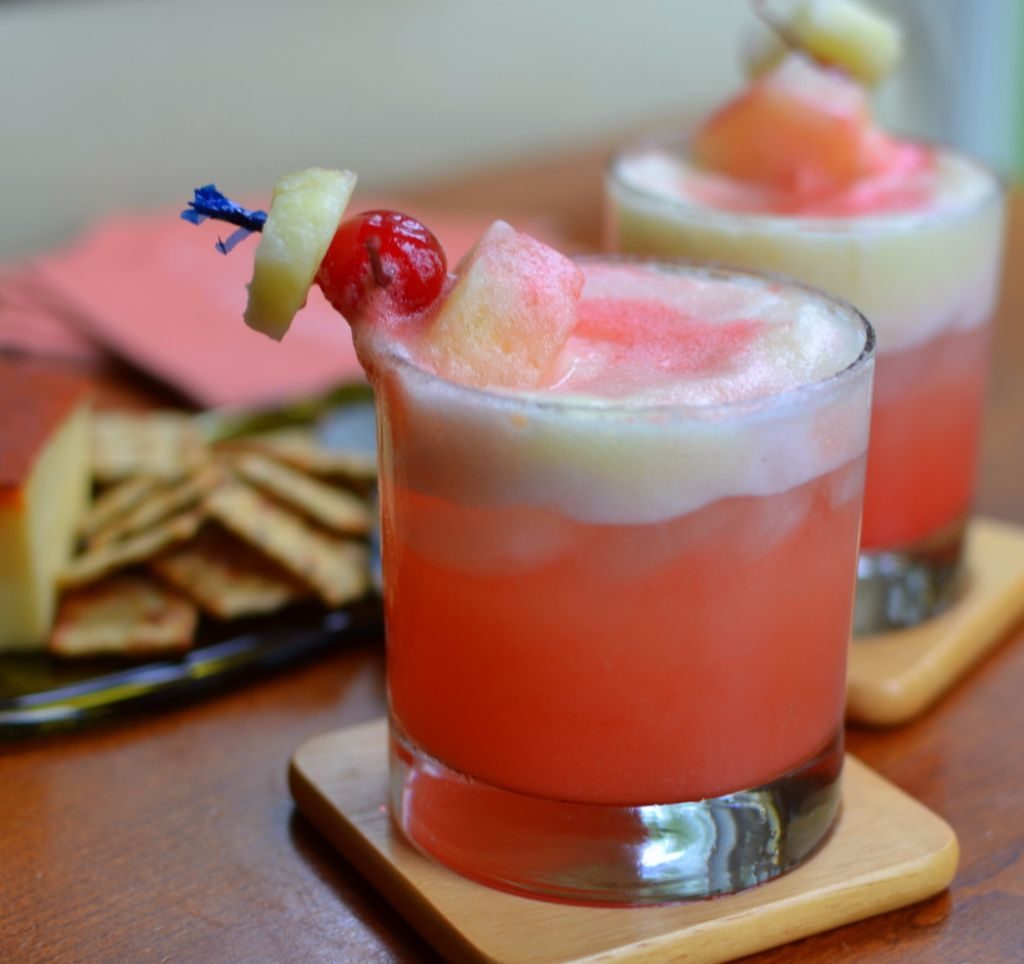 Perfect for that dinner party when you have ten things to do in five minutes.  Who wouldn't love fresh pineapple sweetened with maraschino cherry juice.
So put these delectable Pineapple Cherry Crush Cocktails on your must try list.  
You will be adding them to your next dinner party or your Saturday night drinks for you and your lover.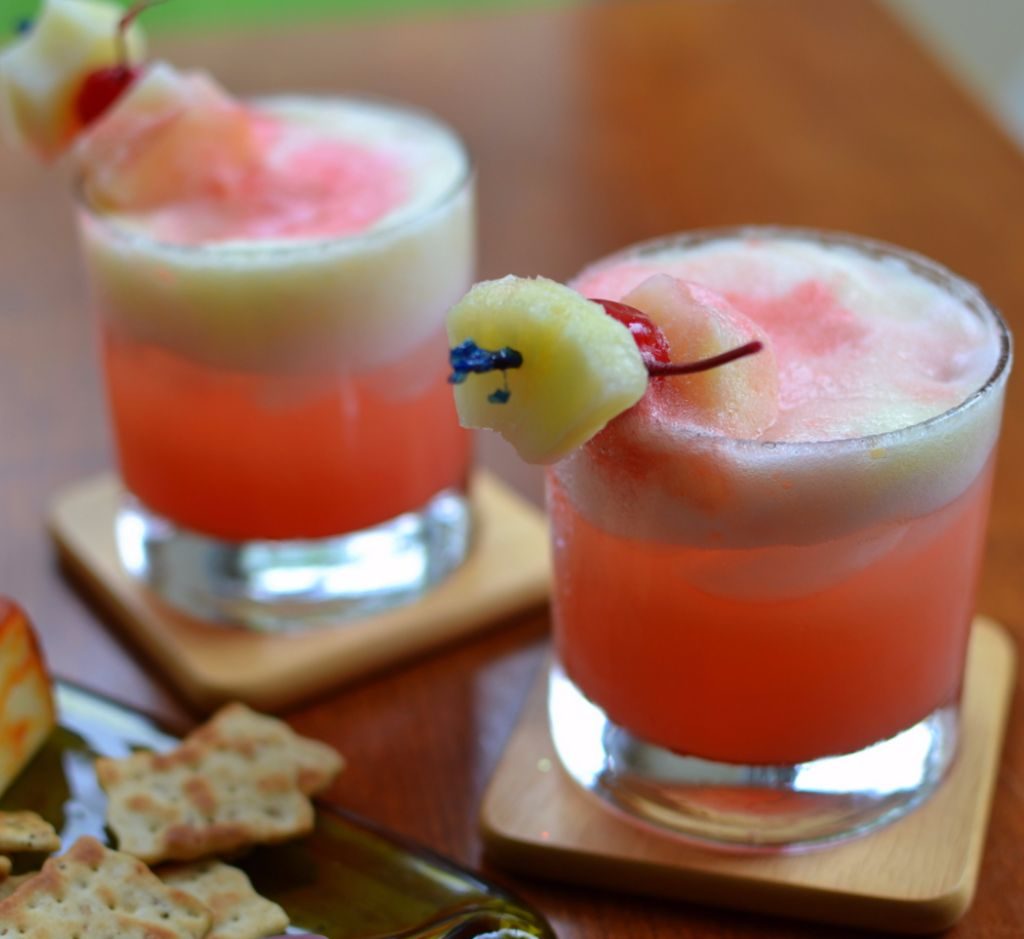 They can even be added to your I Got To Get Away From This Nonsense…This is me time. Put your feet up and relax time and have a drink and enjoy!