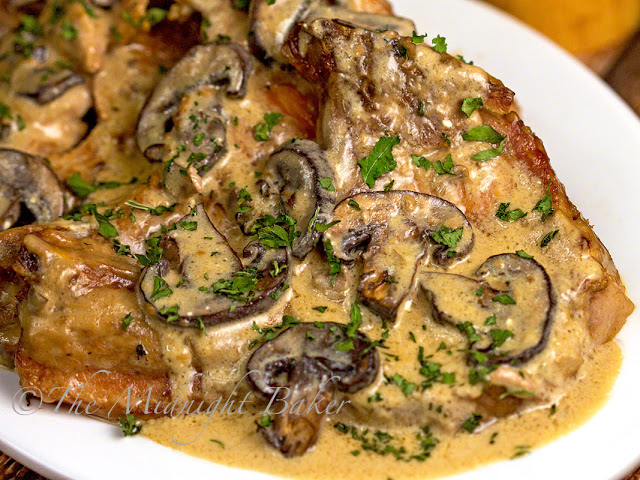 These savory stroganoff-style pork chops are a real family pleaser. Easy too!
I think I love pork chops about as much as I do chicken! They had a great sale at a local store a couple of weeks ago so I have a freezer full of them.
Mushrooms were on sale too–the baby bellas–and I wanted to use them so I didn't forget them! Food has a way of getting lost in my fridge ?
The secret to the great taste in these chops is twofold–using bone-in chops because bone imparts great flavor to any gravy or sauce and funny enough, the package of pork gravy!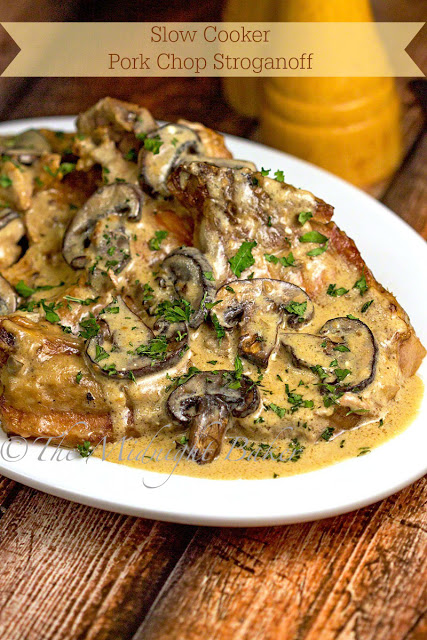 For the best flavor, make sure to brown the chops then deglaze the skillet with the water. It's an extra step, but it is SO worth it.
You won't get the great flavor if you just stick the chops in the cooker raw. I've taken to browning all meat I put in the crock pot. The difference in taste is enormous. It's worth the time!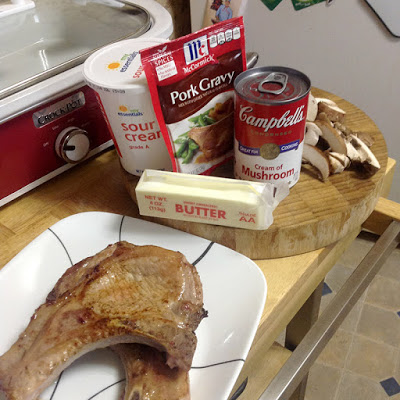 Remember your slow cooker is a fantastic summer kitchen appliance because it doesn't heat your kitchen!
I always tended to think it was more of a winter thing because of the type of food usually cooked in it. I was wrong! For summer meals, it's the best thing since sliced bread! 
RECIPE HERE=>http://bakeatmidnite.com/slow-cooker-pork-chop-stroganoff/