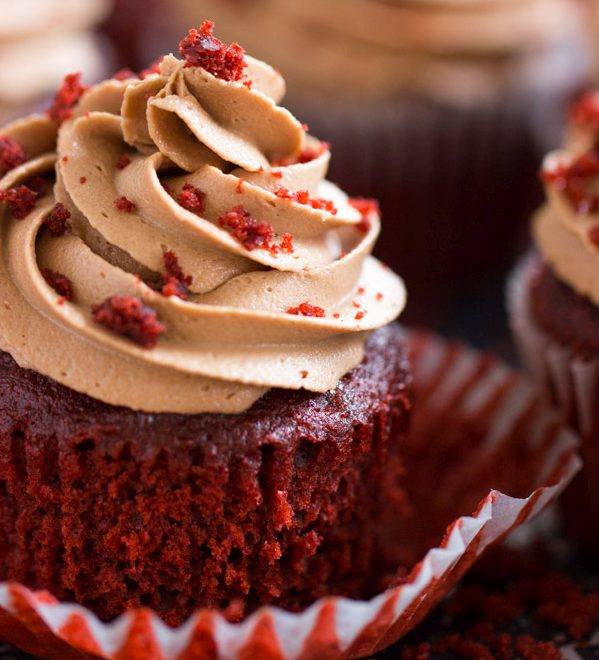 Nutella-filled red velvet cupcakes, topped with thick and fluffy Nutella buttercream!
These cupcakes are guaranteed to be your new favorite cupcake recipe! Maybe even all-time favorite dessert!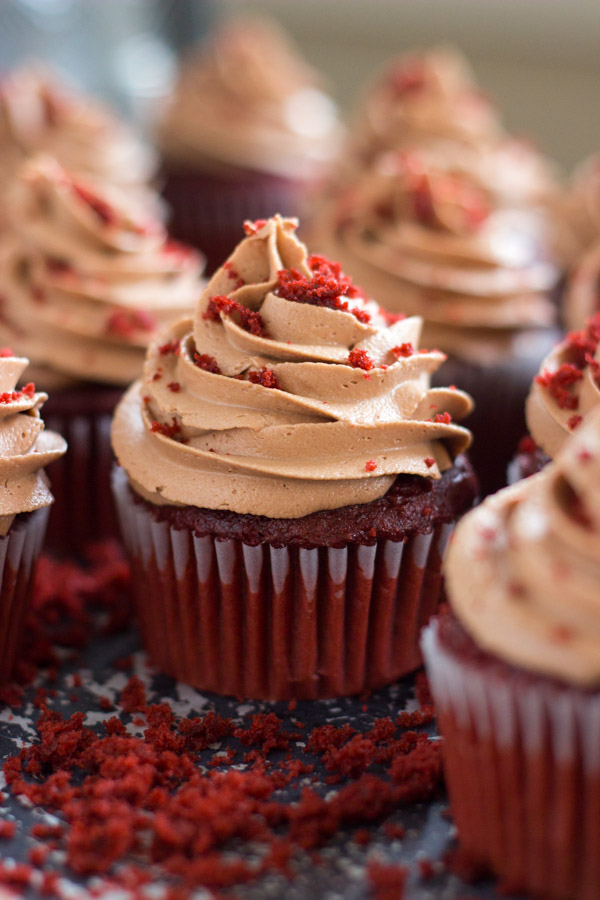 These cupcakes are easy to make and even easier to eat!
These are easy to make because they are made with a cake mix but let me tell you they taste amazing because of the Nutella filling and the Nutella Buttercream Frosting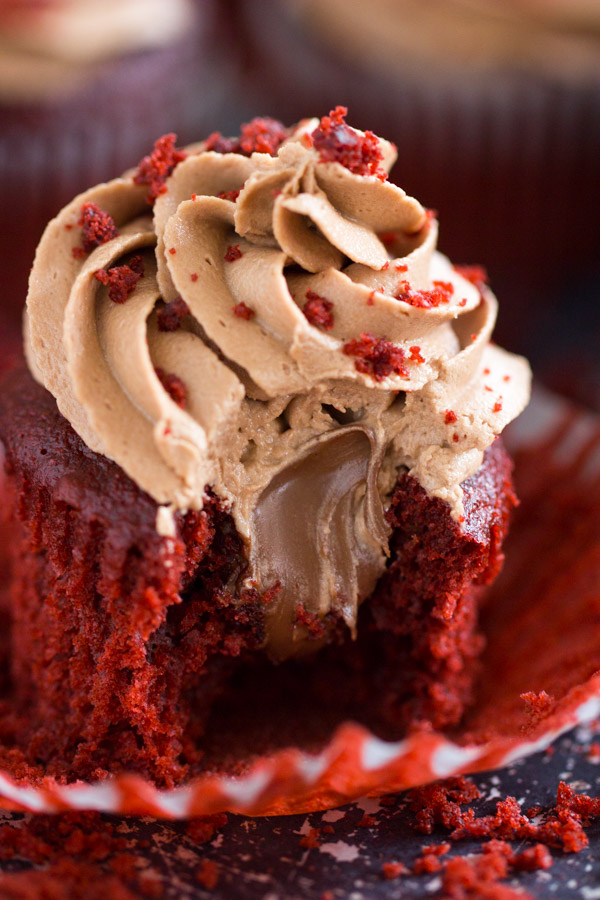 Nutella buttercream is the most delightful stuff, and it whips up so light and fluffy.
It's like Nutella was made to be put in buttercream frosting. It is so easy to work with, and naturally whips up the most fluffy buttercream.
Full of chocolate and hazelnut, it's rich, sweet, and fluffy. So, so good.
I carved out the center of these cupcakes and filled them with – what else? – Nutella. Chocolate ganache would be a really nice option too, but for me, it had to be Nutella.
It's so creamy and rich, and it makes for such a luscious center to the cupcake.
One bite into this Nmutella filled Red Velvet Cupcake With Nutella Buttercream and you will fall in love