Savory Pineapple Bacon Bites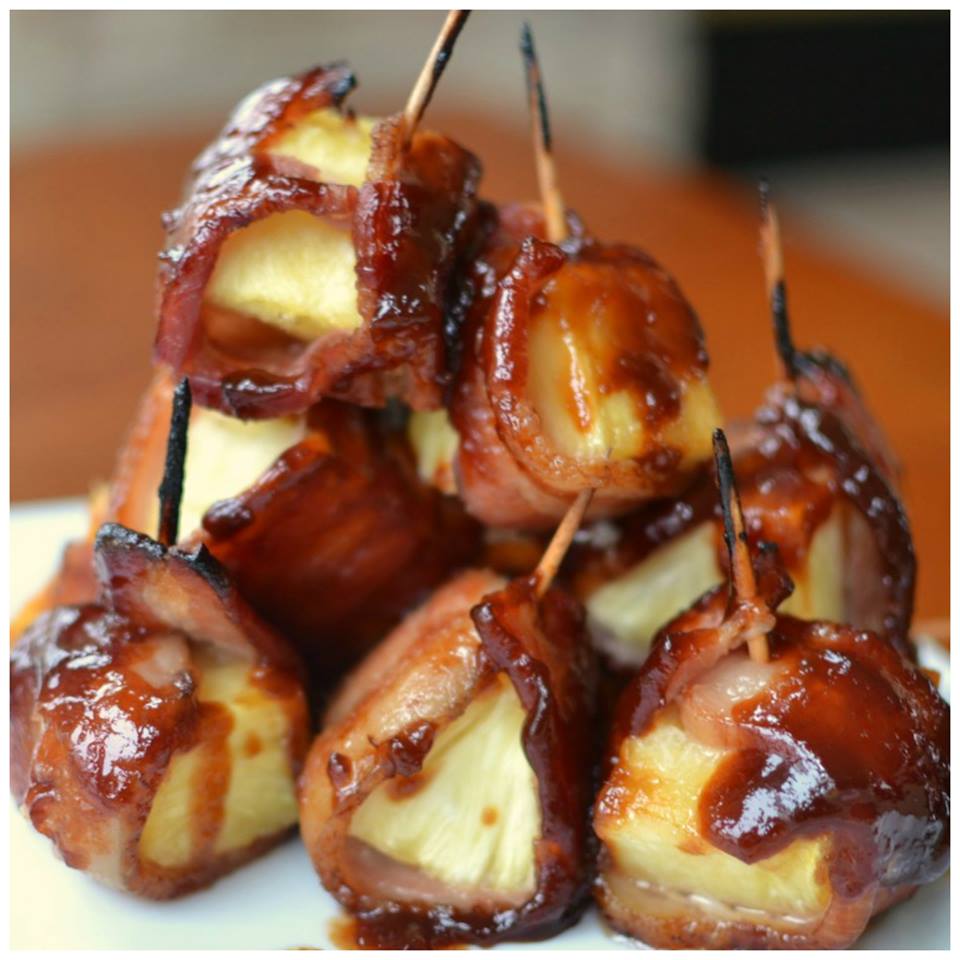 Oh you will love these!! Or at least we do. They are so perfect.
These Savory Bacon Pineapple Bites are so easy and so divine.   Pineapple and bacon go together like Fred & Ginger,  Abbot & Costello or Brad & Angelina…or never mind about that last one….they are kaput.  These little goodies are so easy to put together.  Simply wrap the bacon around the pineapple chunk and secure with a toothpick.  Place in the oven and brush with the  savory yet sweet Asian sauce every 10 minutes or so.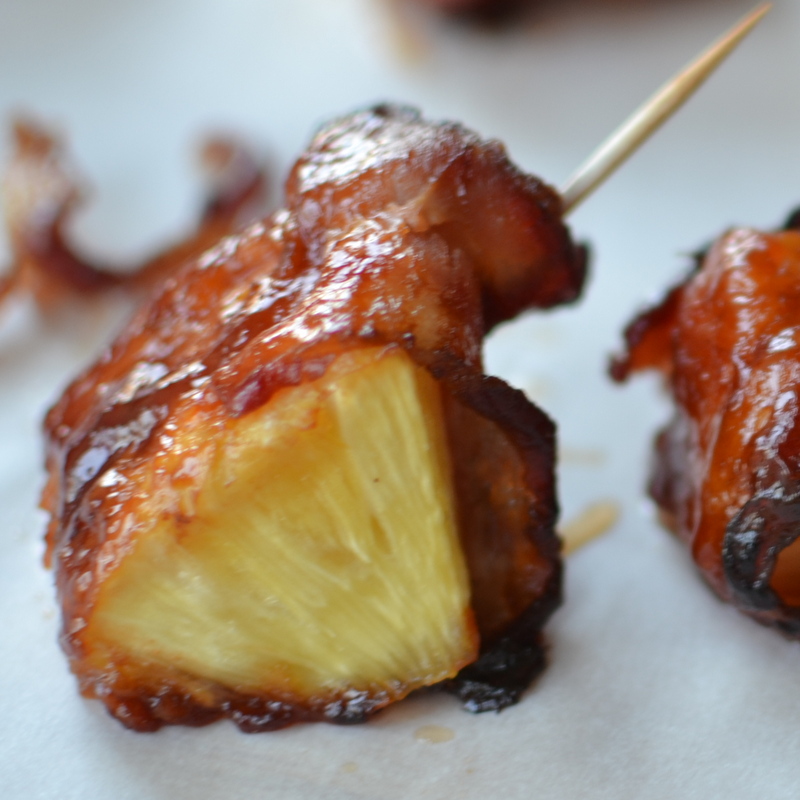 The only thing just the slight bit difficult on this recipe is finding the best bacon.  The bacon can not be too thick or it wont meld around the pineapple chunk well and it wont stay secured very well.  If the bacon is too thin than it will start to break before it is cooked all the way.  You are looking for that happy medium. I find that most of the Oscar Meyer brands work well.  Just remember not too thick and not too thin.
Cook up a batch of these for you and your honey for lunch or serve them at your next soiree.  I don't think that they would hold up good thrown in a big pan but they sure would look pretty on a serving platter.  Don't forget the bacon factor.  
Savory Pineapple Bacon Bites will become your new favorite appetizer! 
RECIPE HERE=> http://www.smalltownwoman.com/savory-bacon-pineapple-bites/