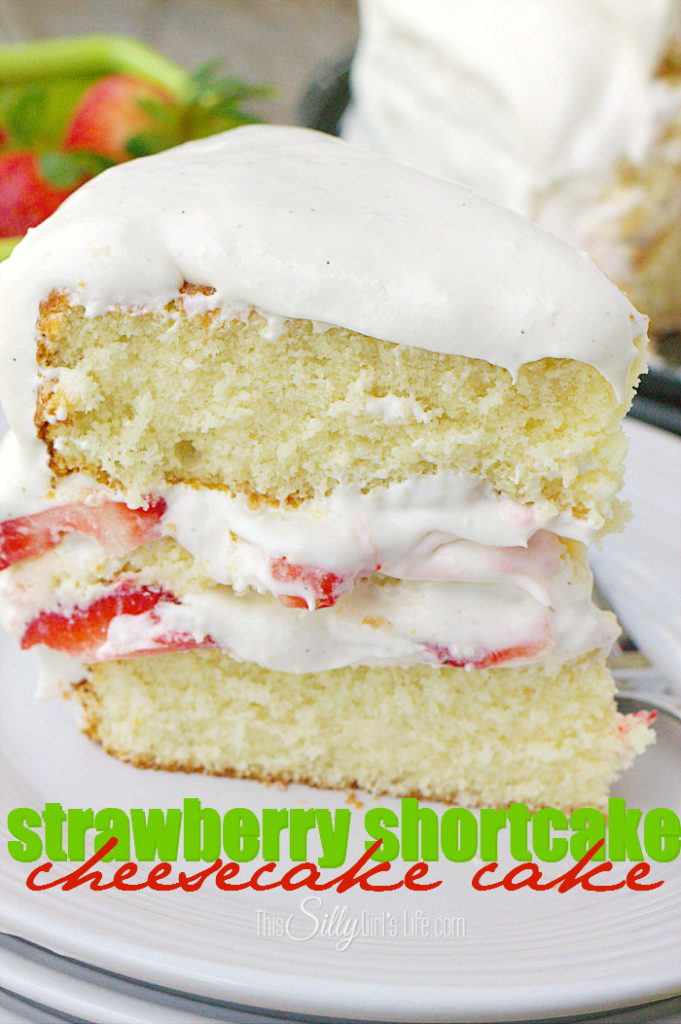 Strawberry Shortcake Cheesecake Cake, creamy cheesecake sandwiched between layers of homemade vanilla cake, fresh sliced strawberries and whipped frosting. Heaven on a plate!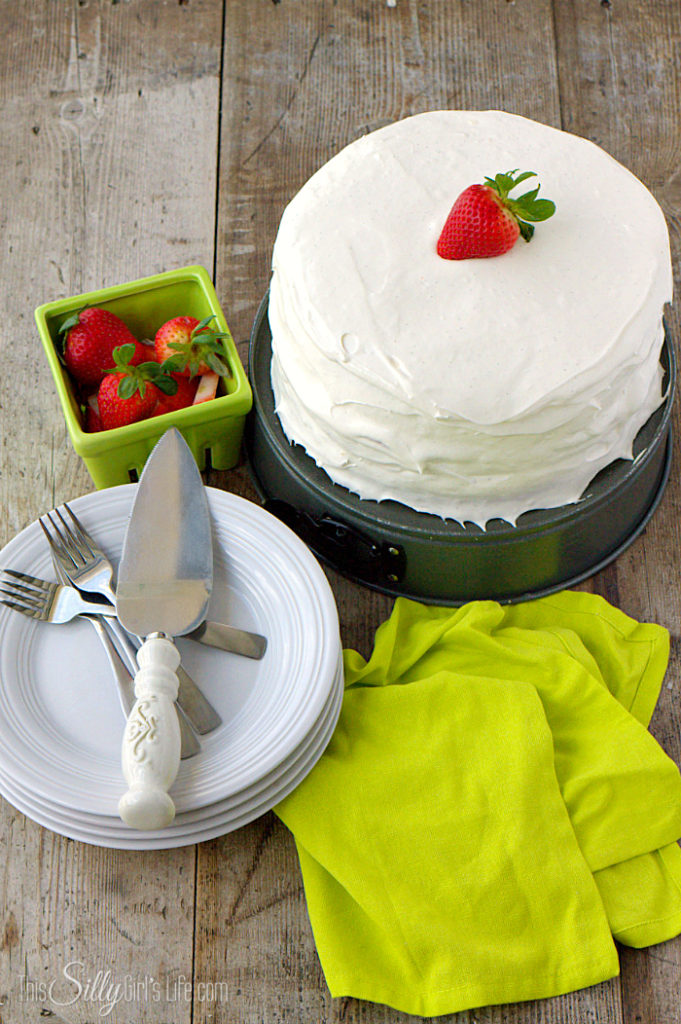 There are not enough words to describe this massiveness of delicious cake. To me it's like all the best desserts smushed into one! You have cake, cheesecakes, fresh strawberries, the best frosting on Earth, whipped frosting all into one ginormous dessert! Ugh, I can't get enough of this one!!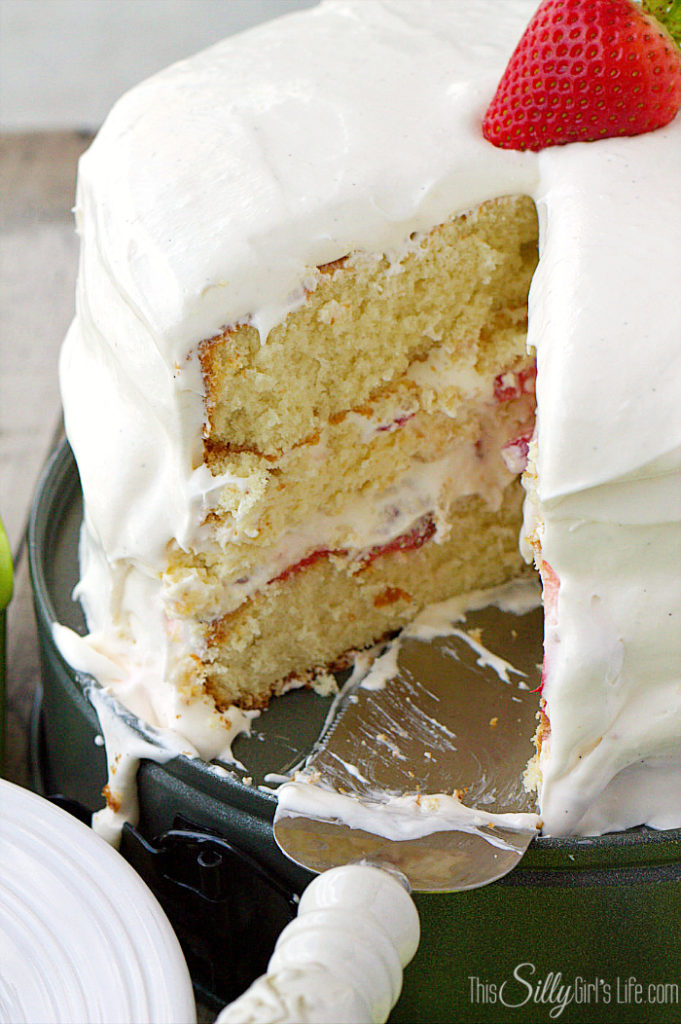 This cake is THE cake of all cakes! It has everything I love in a cake. You really need to make this cake. It's one of those must make cakes!!
RECIPE HERE===>>> http://thissillygirlslife.com/2015/04/strawberry-shortcake-cheesecake-cake/2/