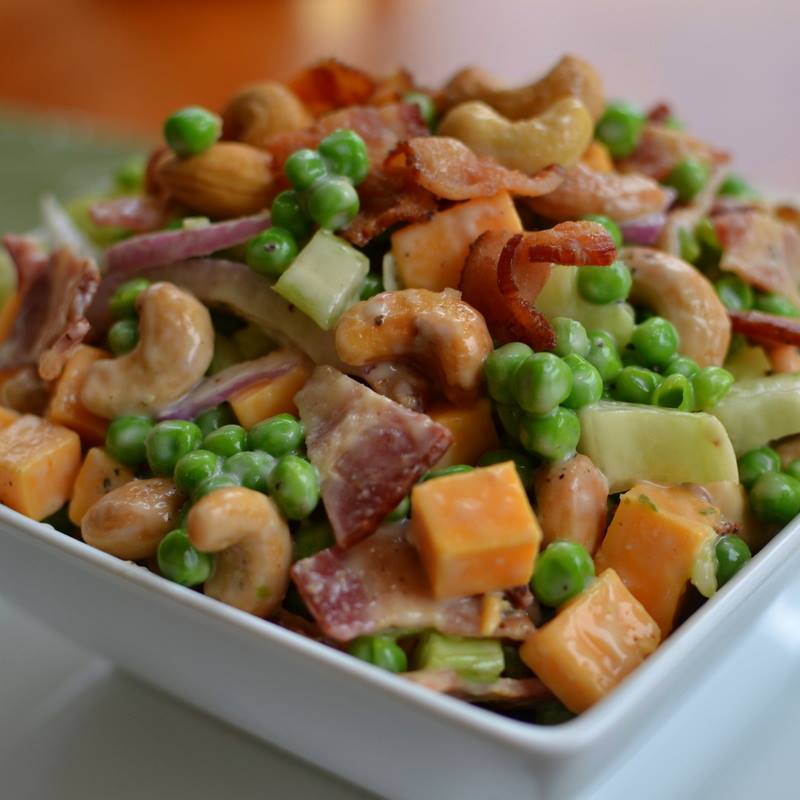 Do you like peas?  We love them in salads and fresh picked out of the garden.  This wonderful tasty sweet pea salad with cashews and bacon is so delicious that if you don't like peas you may very well after eating this.
    So maybe you are a pea fan.  Maybe you are not!  You don't have to be a pea fan to fall in love with this goodie!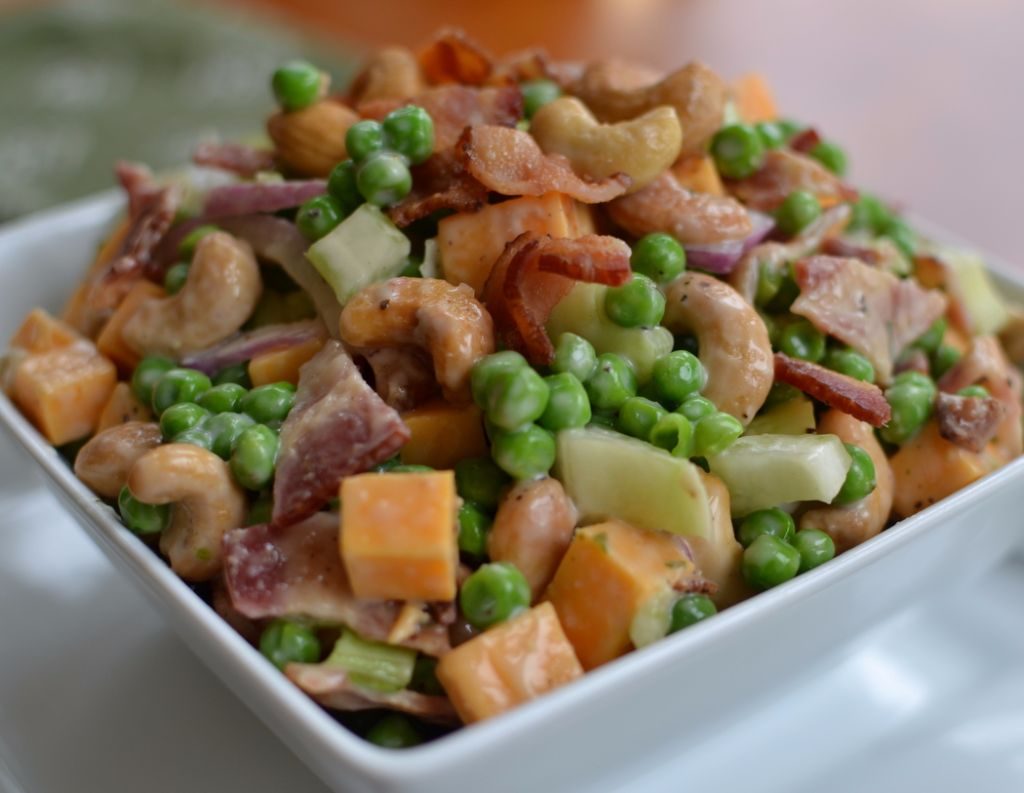 You might be a bacon fan or a cashew fan!  Ore maybe you just adore creamy dishes with mayo in them.  This dish is perfect for your next dinner party or barbecue.You will be a big hit at your next party!