Wife Saver Breakfast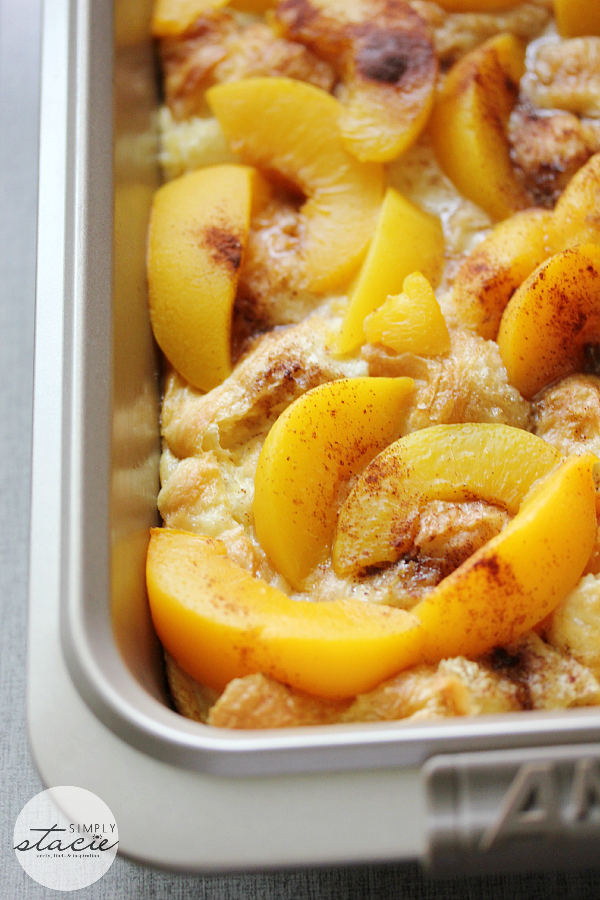 I don't know where the name came from but if you google it there are many variations. This one is a fruit one.  Save time in the morning with this easy Wife Saver Breakfast recipe! Croissants are topped with a sweet egg layer, peach slices, cinnamon and maple syrup.
It reminds me a little of French Toast but in a casserole form. It has the bread in the form of croissants, eggs, spices and topped with peaches and maple syrup. It's a sweet and filling way to start your day! Next time I make it I'm going to be try a different fruit like berries.
Try this recipe if you've got a house full of company. They'll be impressed that you whipped up such a delicious meal so early in the day. Shhh it's our little secret…..
RECIPE HERE=>  http://www.simplystacie.net/2014/07/wife-saver-breakfast/