Print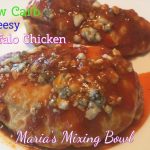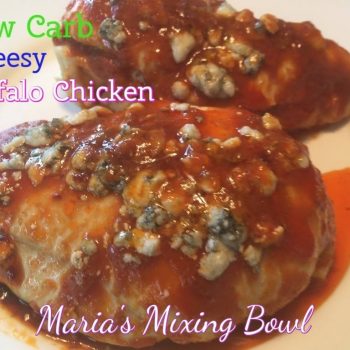 Cheesy Buffalo Chicken
Cheesy Buffalo Chicken-Chicken breast stuffed with mozzarella and blue cheese. Cheesy, spicy and family favorite
Butter fly the chicken breast, by cutting it horizontally. Do not cut all the way through.

Sprinkle the inside of the chicken with pepper.

Place some mozzarella and blue cheese in the chicken breast and fold over the chicken to close it. It should look like the chicken breast before you cut it. You don't want it overstuffed or your cheese will just spill out when it cooks

Melt the butter for 8-10 seconds in the microwave and stir in hot sauce.

Pour hot sauce mixture over chicken and cook for about 30 minutes or until chicken is cooked through. Sprinkle blue cheese over chicken last 10 minutes of cooking time.