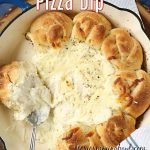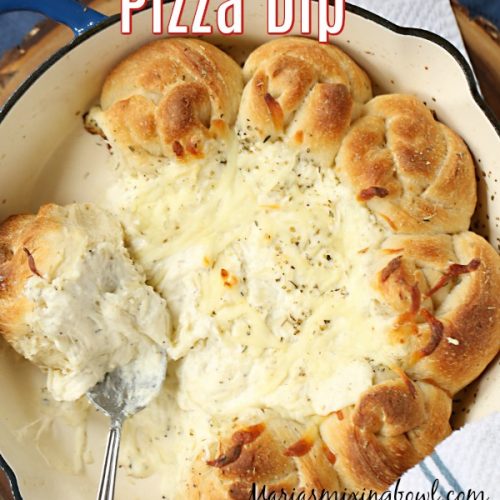 Print
5 Cheese White Pizza Dip
This 5 Cheese White Pizza Dip is a homemade dip that will rock your world! Rich and creamy this dip is about to make your day! (maybe even your week or month!) 


8

oz.

cream cheese, softened

1

cup

shredded mozzarella



1/2

cup

ricotta cheese

1/4

cup

heavy cream



1/3

cup

shredded parmesan



1/4

cup

feta cheese



1

tsp.

minced garlic



2

tsp.

Italian seasoning



2

tubes refrigerated pizza dough sheets


utter for pan


Blend together cream cheese, mozzarella, ricotta, heavy cream, parmesan, feta, minced, and Italian seasoning. Set aside.



Roll out pizza dough, and cut into 8-10 strips. Fold each in half and tie into a loose bun knot. Place around the outer edge of a buttered 10-inch skillet.



Drop cheese mixture in the middle and flatten down. Sprinkle a little extra cheese and seasoning on top.



Bake at 400 degrees for 20-25 minutes or until bread is golden. Cool a few minutes before serving.