Pumpkin Gooey Bars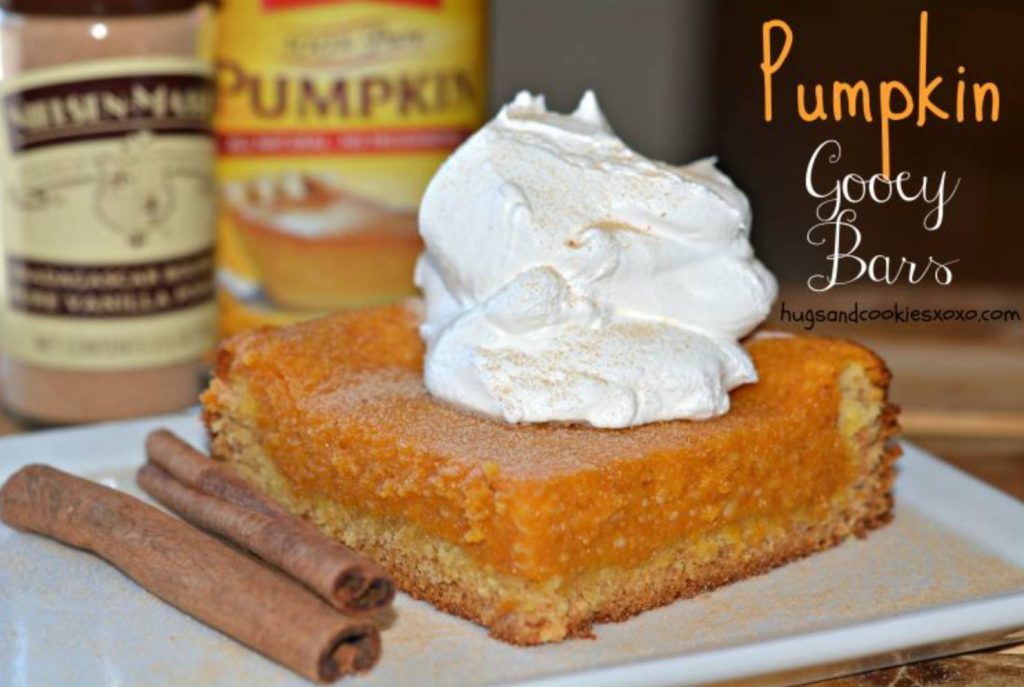 These Pumpkin Gooey Bars a a big hit and a must make! They are so delicious and the first to go whenever we make it. So delicious. 
This one comes from Paula Deen and you can tell from the amount of butter alone that THIS is a winner! These have received major thumbs up from alllll of my taste testers!
These have become one of our favorite pumpkin treats!! 
RECIPE HERE=> http://hugsandcookiesxoxo.com/2015/08/pumpkin-gooey-bars.html