Pumpkin Lasagna Dessert
If you're looking for a delicious pumpkin dessert with layers, you're going to love this delicious Pumpkin Lasagna Dessert Recipe!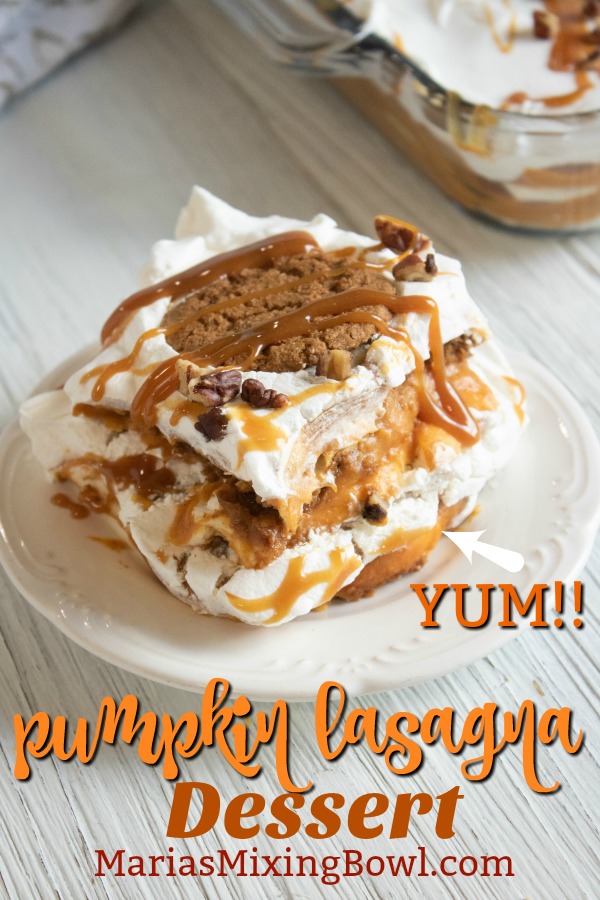 It's not often that you get a dessert that has a name like this one…but it holds strong for a reason. This pumpkin lasagna dessert is one that you won't be forgetting anytime soon.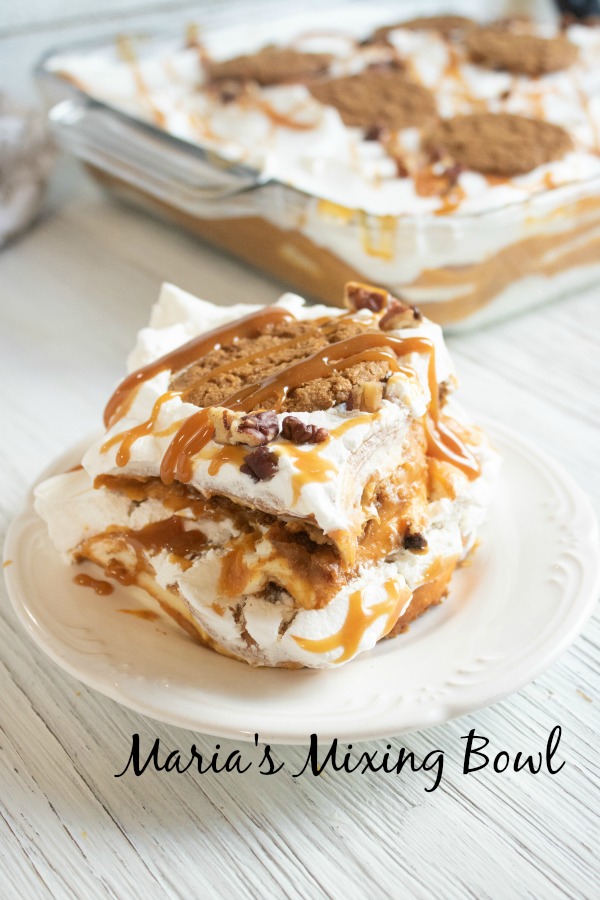 While the layers of this lasagna aren't noodles, you can rest easy knowing that gingersnaps take their place quite nicely. Who doesn't love a little bit of crunch mixed in with all that pumpkin goodness?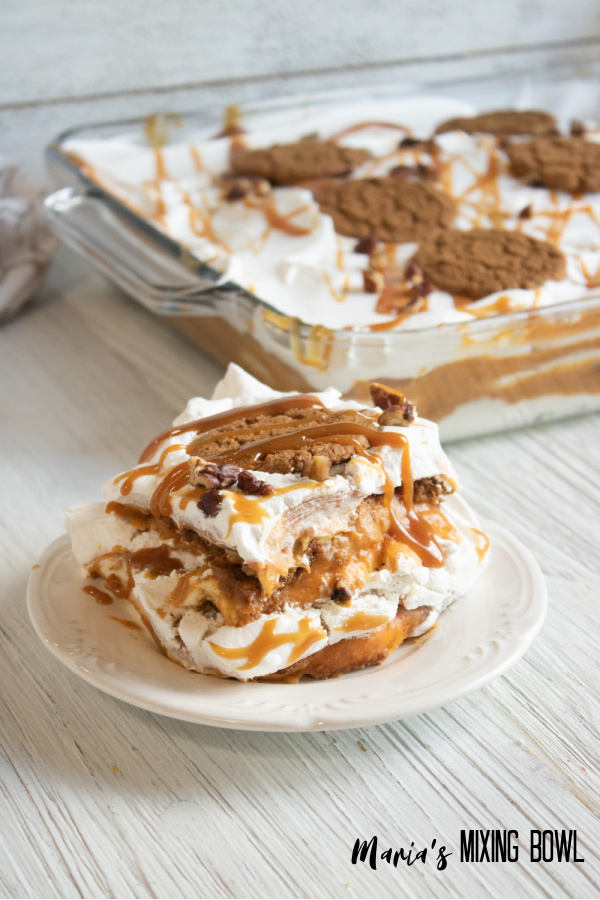 It is one of our favorite holiday desserts and the addition of the gingersnaps really puts it over the top. Do you love gingersnaps? If you do then you will really go crazy for this dessert. A big plus is that it is so simple to make too. What more can you ask for?!
Easy Pumpkin Dessert!!
PIN IT!!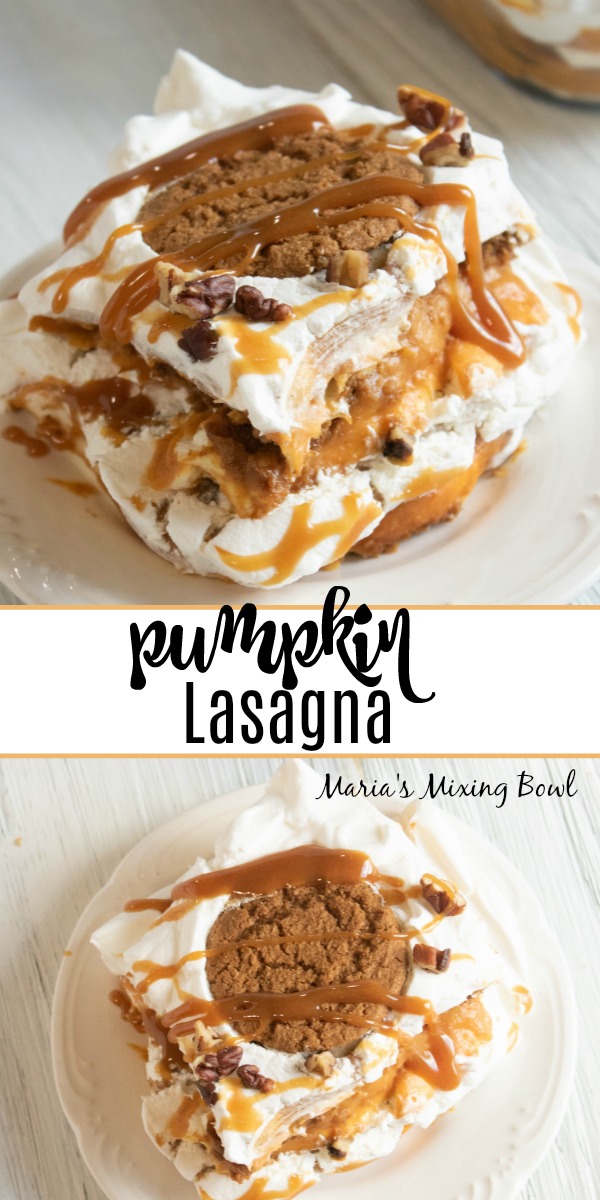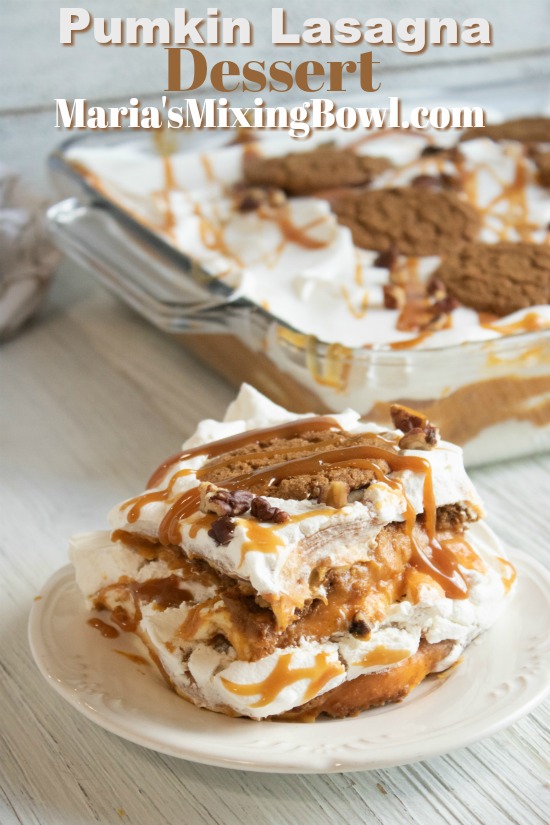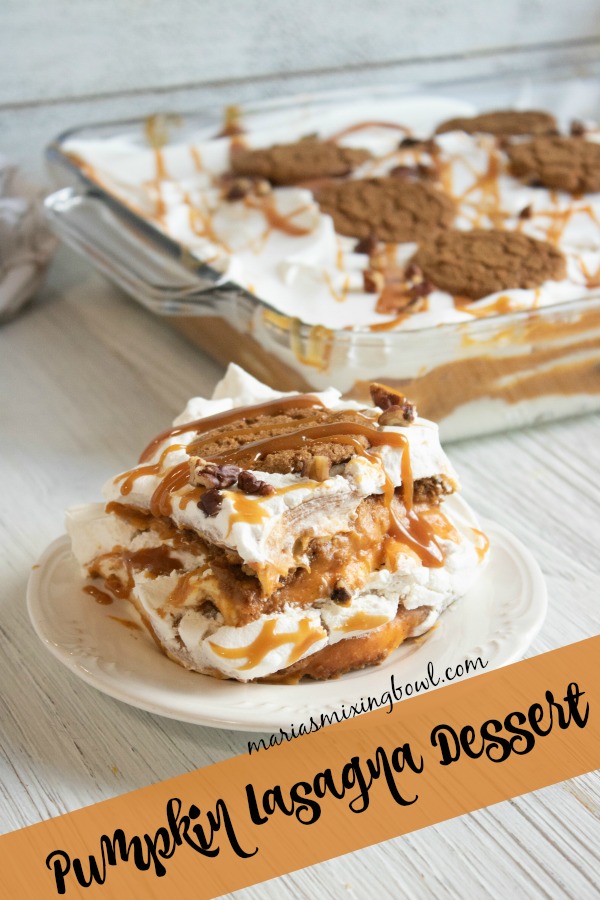 The next time that you're looking to whip up a unique and delicious dessert, this is the one that you need to try!  It's simple and easy and as you know we are all about that! 


Can you leave out the gingersnaps if you don't want them in this recipe?
You can, but then there wouldn't really be anything that would be separating the layers. Instead, if you don't like gingersnaps, just swap those out for a different type of cookie. You could even try a shortbread cookie if you wanted to try something different.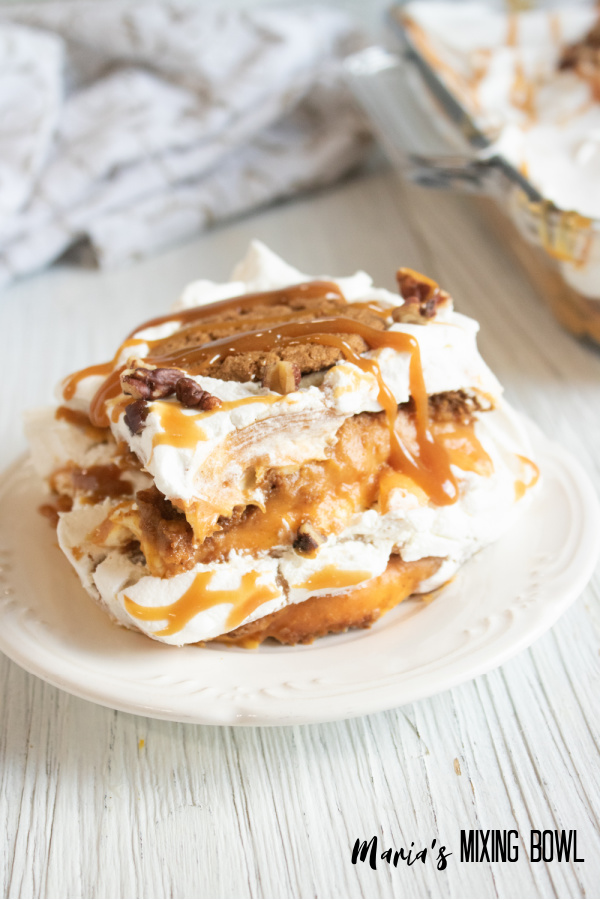 How long is this pumpkin lasagna good for once it's made?
While it's hard to set a true limit on this lasagna, my rule of thumb is that it needs to be eaten within 48 hours. (and trust me…this is so good you won't have any trouble accomplishing that). We never and I mean NEVER have any leftovers! 
Remember to keep it stored nicely in the fridge with a lid on as well as that's the best and most efficient way to keep it as fresh as possible.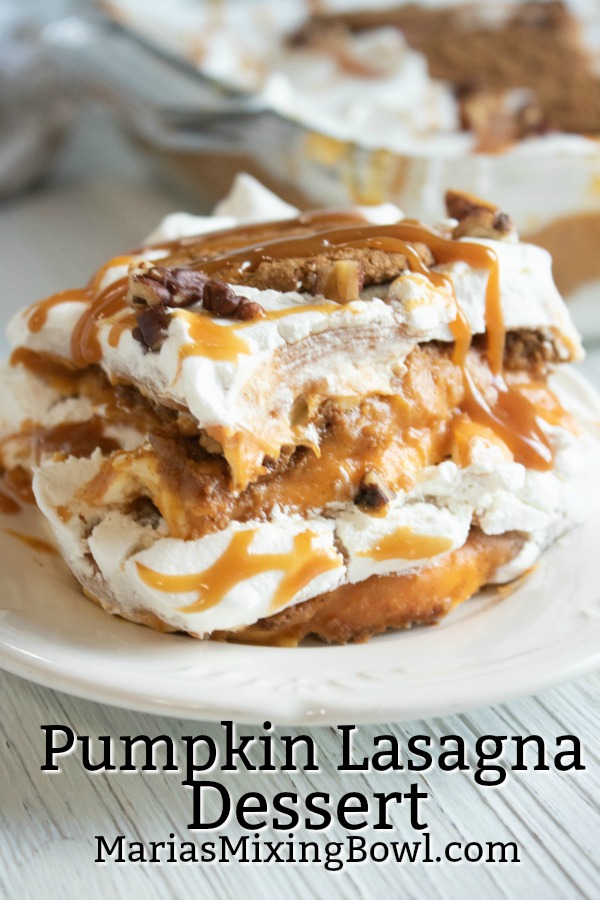 The next time that you're invited over to a friends house, tell them that you'll be bringing some lasagna for everyone to enjoy…and then watch the look on their face when you show up with this homemade dessert. It's a simple and fun way to treat your family and friends to a delicious pumpkin dessert treat! 
OTHER DESSERTS YOU MIGHT ALSO LIKE: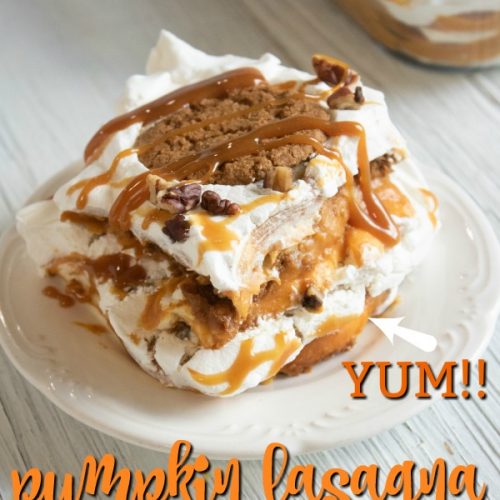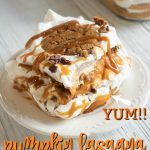 Pumpkin Lasagna Dessert
If you're looking for a delicious pumpkin dessert with layers, you're going to love this delicious Pumpkin Lasagna Dessert Recipe!

Keyword:
No Bake, Pumpkin, Thanksgiving, Holiday
Ingredients
16

ounces cream cheese, softened



1/2

cup

 powdered sugar



2

5.1 oz.

packages vanilla pudding



1

cup

 heavy cream



2

cups

milk

1

15 oz

can pumpkin

1

tbsp

 ground cinnamon



1/4

tsp

ground cloves



1/4

tsp

ground nutmeg

60

gingersnaps



Caramel ice cream topping


 ½-3/4 



cup

chopped pecans


Instructions
1. In a medium-sized mixing bowl, beat cream cheese in the mixer until smooth. Add in powdered sugar and heavy cream and mix until well blended.

2. In a large mixing bowl, mix the packs of vanilla pudding with milk, pumpkin, and spices.

3. To construct the dessert lasagna, start with a layer of gingersnaps on the bottom of a 9x13 pan. Add a layer of cheesecake filling on top of that, using half of the cheesecake mixture.

4.  Top the cheesecake layer with half of the pumpkin/pudding mixture, and then top that with another layer of gingersnaps.

5. Complete the layering with the second layer of both the cheesecake layer and the pumpkin pudding layer.

6. Decorate the top of the dessert with a drizzle of caramel sauce and a sprinkling of pecan pieces. and another layer of gingersnaps.

7. Chill for 4 hours or overnight before serving.




Recipe Notes
You can use shortbread cookies or your favorite cookies instead of gingerbread cookies if you like.